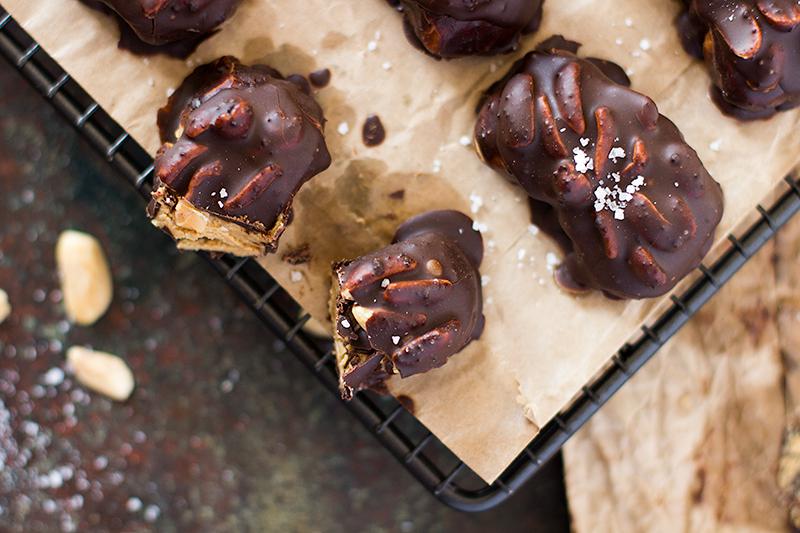 Since it's Easter I've given myself a pass to get extra indulgent with ingredients in todays recipe post. I know a lot of you will not just have medicinal mushroom extract hanging around in your pantry, or for that fact even carob powder or cacao butter, but there are times when I just have to share my more extravagant creations with you.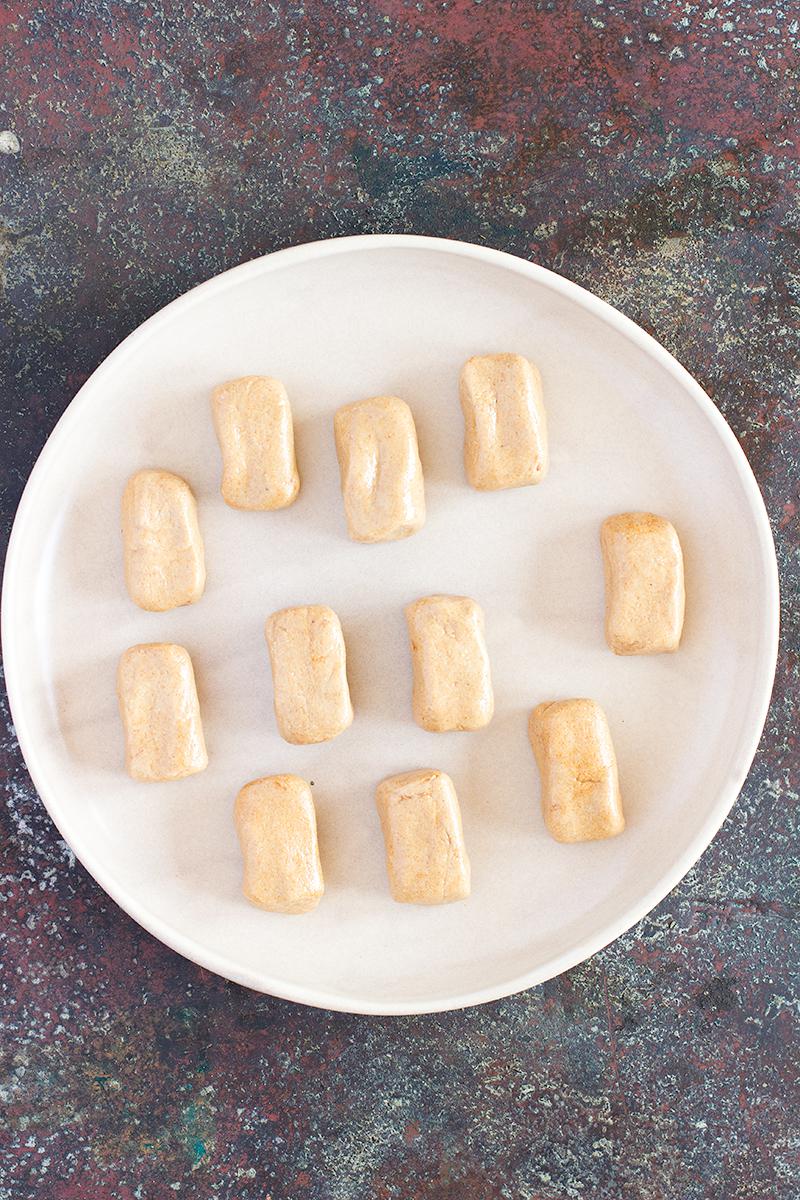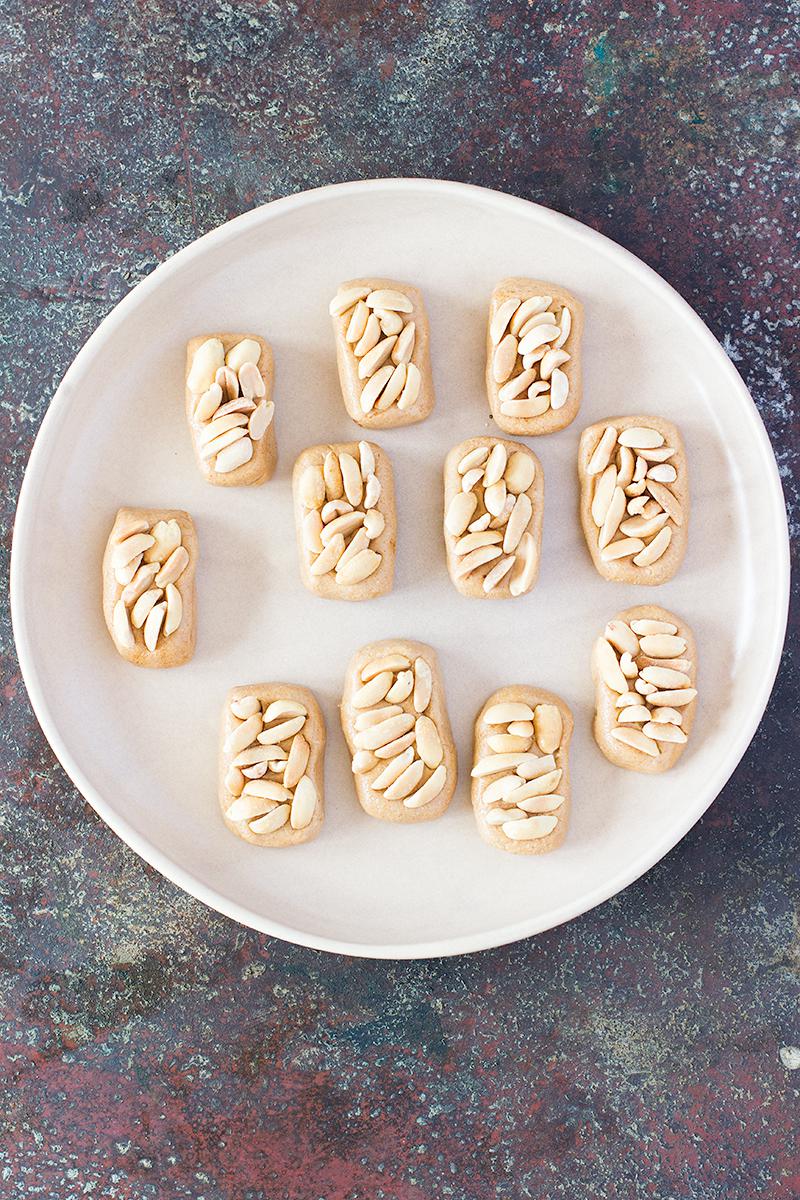 I was actually tossing up between making a hot cross bun version of my Gut Friendly Bread and these chocolates, and after a spontaneous 'meant to be' conversation with the gorgeous Lindy from Satori's in Sandgate I was inspired to choose the chocolate realm with a medicinal twist.
The reality of these raw chocolates is that they contain not a drop of sweetener. The sweetness comes primarily from the mesquite and the carob powder. For my palette that is more than enough and I'm quite keen to see how you guys find this recipe due to the reduction of sweetness commonly found in raw chocolates.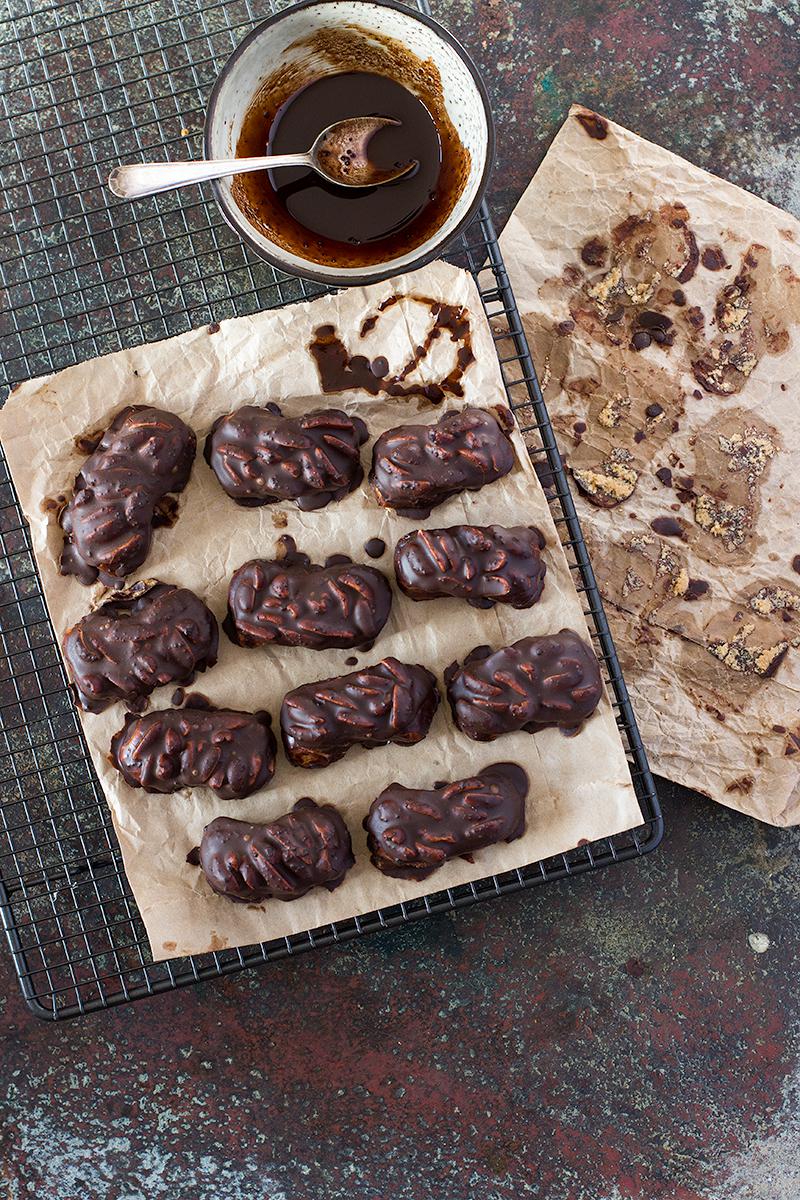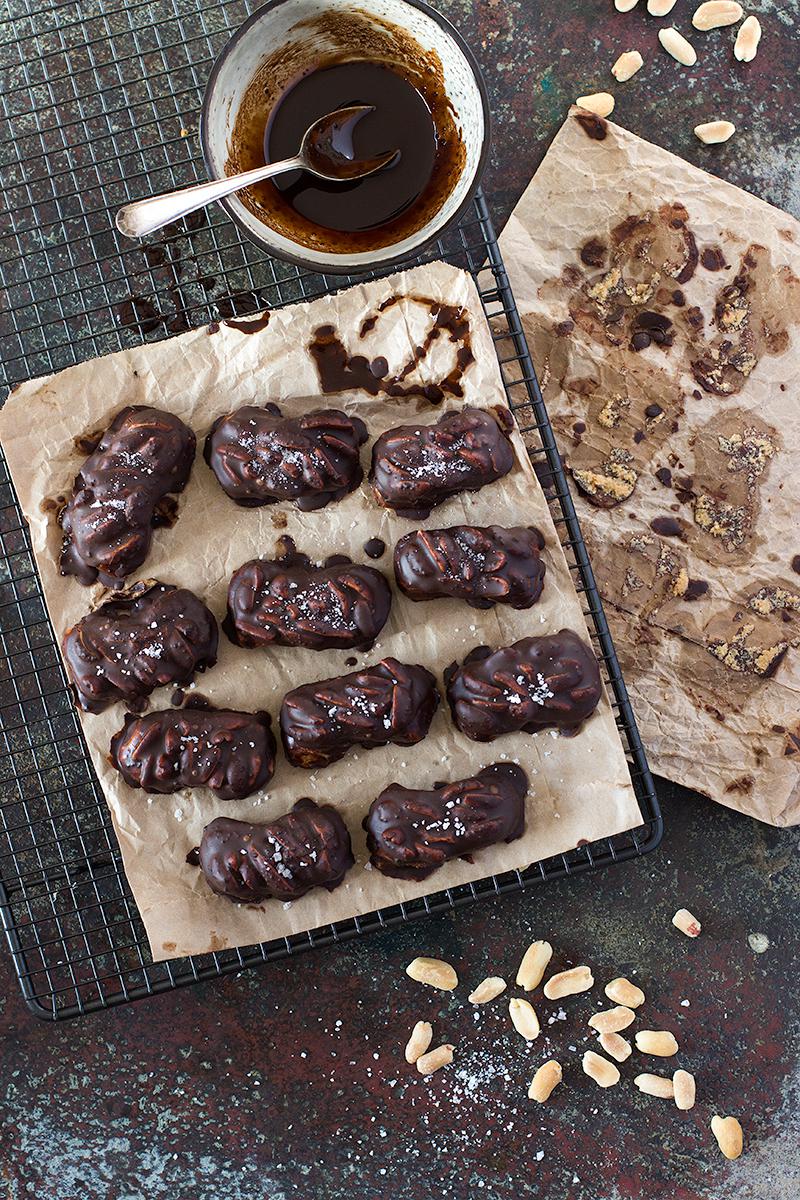 I feel like our palettes are so skewed when it comes to sweetness. Everything is jacked with added sweetness when there is so much natural sweetness in every day whole food. I am constantly inspired in the kitchen to use sweet foods like pumpkin, carob, whole fruits and so forth to prove that sweetness can be achieved without a heavy bombardment of added sugars, natural or refined.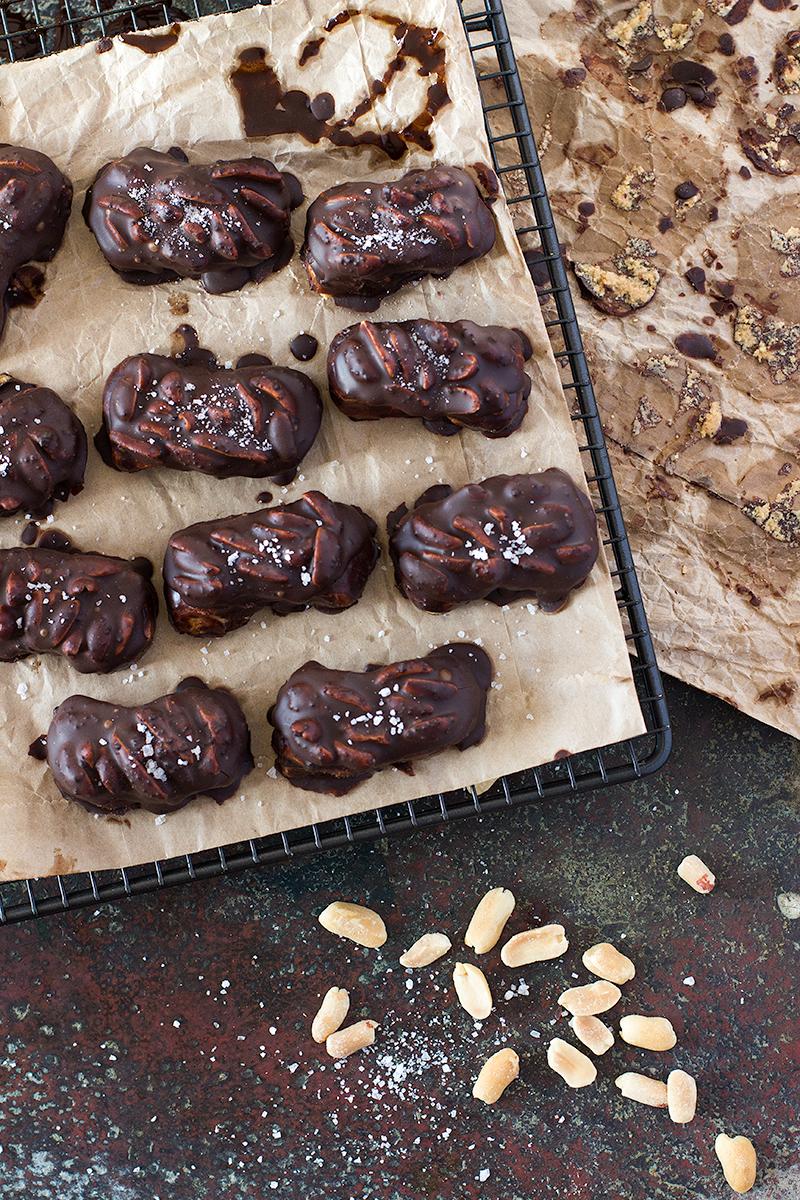 Our taste buds actually do change as we adapt our diet. For example, many of my clients experience this when they adopt a more wholefood lifestyle. After 'x' amount of months they find that the sweetness of everyday packaged food items they would have happily enjoyed in the past blows their sweet taste buds out of the water. I've also seen this even in my husband who has stopped loading the freezer with Squirms and other lollies after making some changes in his diet. Although I am not sure where this last fortnights Spiders with orange soft drink and ice cream suddenly fitted in.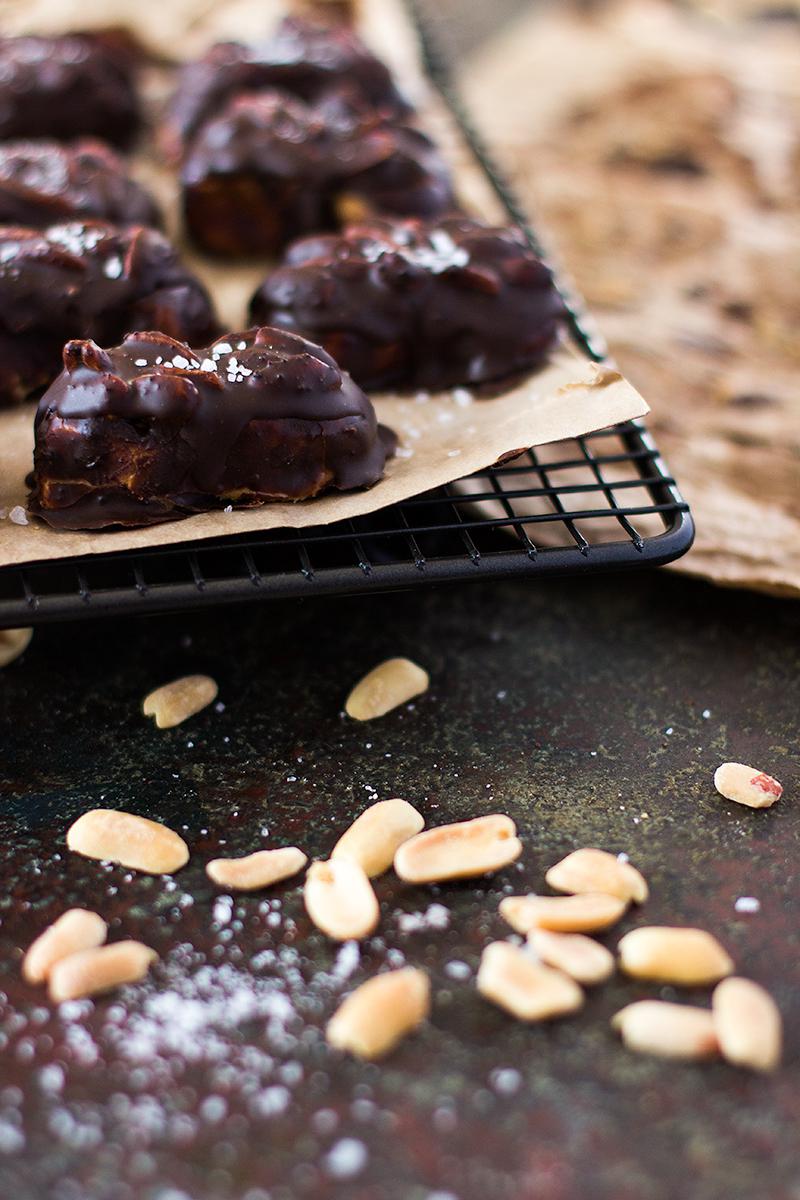 Now you guys know me well enough to understand that I am not preaching a no sugar lifestyle. I'm not advocating you bury the medjool dates in the backyard alongside the rapadura sugar and the chocolate bars. What I am asking you to do is play around with recipes a little more like this one that starts to have you appreciate the dialling down of sweetness. I'd additionally encourage you to look at a recipe for a standard cake that has ½ cup of coconut sugar or white sugar and say ' you know what, I am going to use just ¼ cup'. It's everyday adaptions to our use of sugar that make the difference on a whole.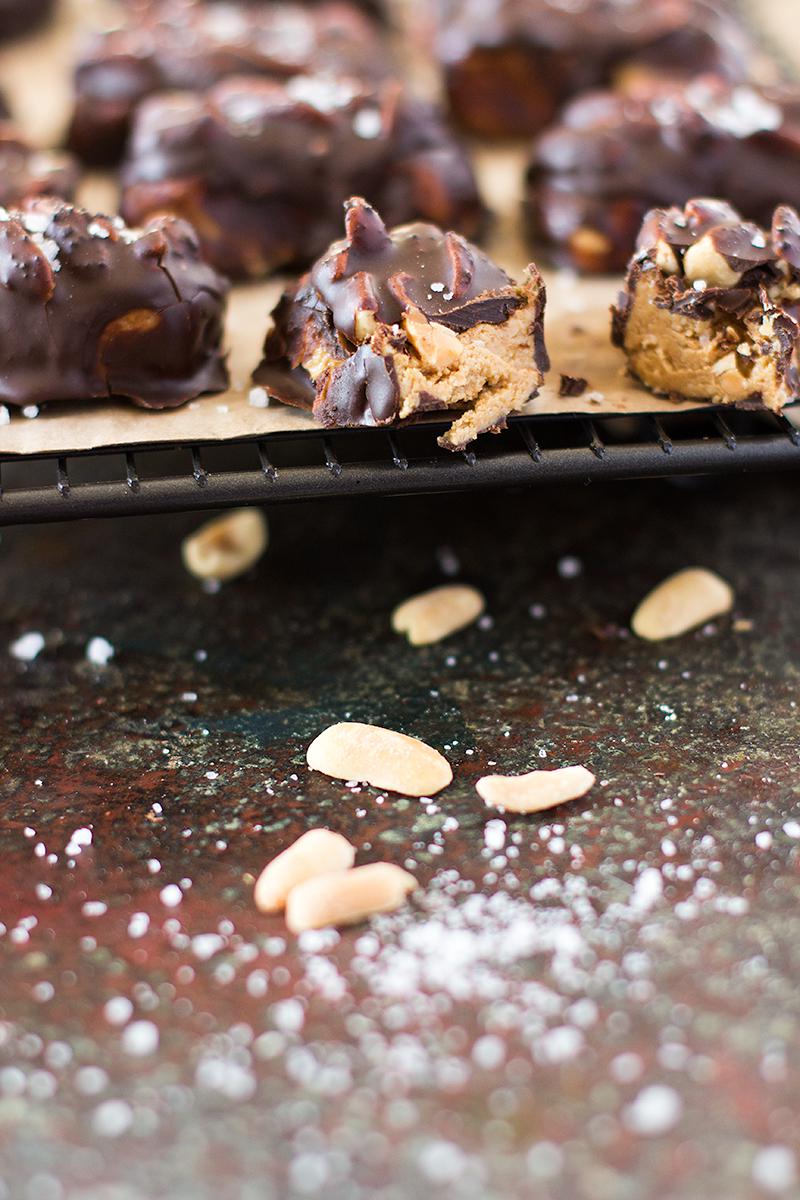 So let me know what you think of these raw snickers carob bars w medicinal mushrooms and if you feel they need a touch of sweetness. Of course you can taste as you go and always add a touch of something neutral like rice malt or coconut nectar to the recipe if you feel its needed. They will still be ridiculously delicious and a big hop, skip and a jump from a packet of Squirms (sorry Hubbard, but its true).
raw snickers carob bar w medicinal mushrooms
serves

makes 11 – 12 small chocolates

preparation time

90 minutes + fridge time to set

cooking time

nil
ingredients
1 cup cashew butter
3.5 tablespoons mesquite powder
2 tablespoons macca powder
1/2 teaspoon sea salt
1/2 cup unsalted roasted peanuts
1/3 cup (70grams) cacao butter
1/4 cup carob powder
1 & 1/2 teaspoons medicinal mushroom powder (optional, but kinda cool right?)
method
Please note the medicinal mushroom powder in this recipe is optional. You can leave it out without effecting the recipe in any way. Feel welcome to also add some rice malt or coconut nectar to the carob chocolate for additional sweetness if desired.
Start by placing the cashew butter, mesquite powder, macca powder and salt in a food processor or blender and blending till everything is nice and combined. It should come into a ball and resemble dough.
Now use your hands to form a generous heaped teaspoon of the dough into small rectangular shapes and place them on a plate. Take the roasted peanuts and gentle press them into the top of the cashew dough covering the tops generously until all of the peanuts are just about used up (you may have a few remaining). Place the plate in the fridge for now so the cashew dough sets ready for the chocolate coating.
To prepare the carob-coating place the cacao butter in a bowl over the top of a saucepan that has about 2 – 3cm of water in the bottom of it. Bring the water to boil and allow the heat of the steam to gentle melt the cacao butter. Once the cacao butter is melted stir in the carob powder and the mushroom powder ensuring everything is blended together nicely (you may want to use a whisk). Remove the bowl from the heat and allow the carob chocolate to cool a little until it starts to thicken up (around 10 – 15 minutes). You want it nice and sticky so it holds onto the back of a spoon.
Take the cashew dough with the peanuts on top and now carefully dip them one by one into the carob chocolate mixture (you could insert a toothpick into the cashew dough to do this if you like) coating them completely. Set them on non-stick baking paper and place in the fridge to cool for 10 minutes. Repeat another 1 – 2 times dipping the top of the chocolates into the carob chocolate mix building up a thicker coating on the top over the peanuts.
When all the carob chocolate has been used up sprinkle if you like with a little salt and place in the fridge to set for a good 30 minutes at least. Eat within 1 week (they won't last that long!).
nutritional information
These raw snickers bars are free from sugar and are therefore suitable for those of you following restrictive dietary protocols with gut healing such as low FODMAP, SIBO or anti- candida based diets. They are additionally high in nourishing fats and quite filling compared to the usual raw chocolates.
The medicinal mushroom powder blend in this recipe is a mix of reishi, ashwagnda, chaga, lions main, maitake, shiitake and cordopyus. Mushrooms such as reishi and shiitake have been shown through studies to be immune modulators, specifically in relation to lymphocytes, macrophages, T cells, dendritic cells and natural killer cells. Research has shown that mushrooms have potent antineoplastic properties and can increase malignant-cell phagocytosis. They are also a safe adjunct to chemotherapy.
Jessica Cox is a qualified practicing Nutritionist with a Bachelor Health Science (Nutrition) and over 15 years of clinical experience. She is the founder and director JCN Clinic, published author and established recipe developer. Jessica is well respected within health and wellness space for her no fad approach and use of evidence-based nutrition.