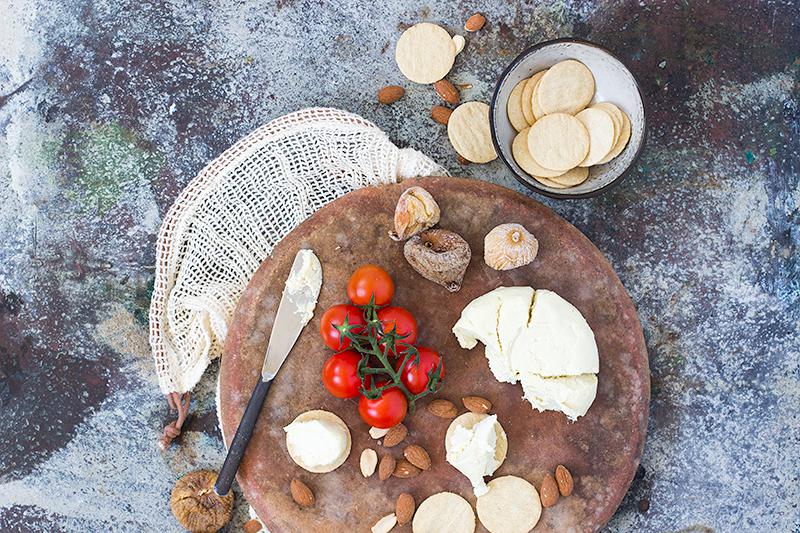 I could share with you today the wonders of nut based cheeses and how they are the perfect substitution for dairy based cheese, but lets get real, nothing equates to true cheese. I just want to get that out there from the start. I love cheese, in the past I've smashed my fair amount of cheese boards adorned with truffle infused pecorino, taleggio, blues, chevre and cheddar. You name it, its past my lips and has usually been washed down with great vino. Unfortunately, cheese and I had to break up thanks to an undeniable reactivity that made the taste just not worth the fall out.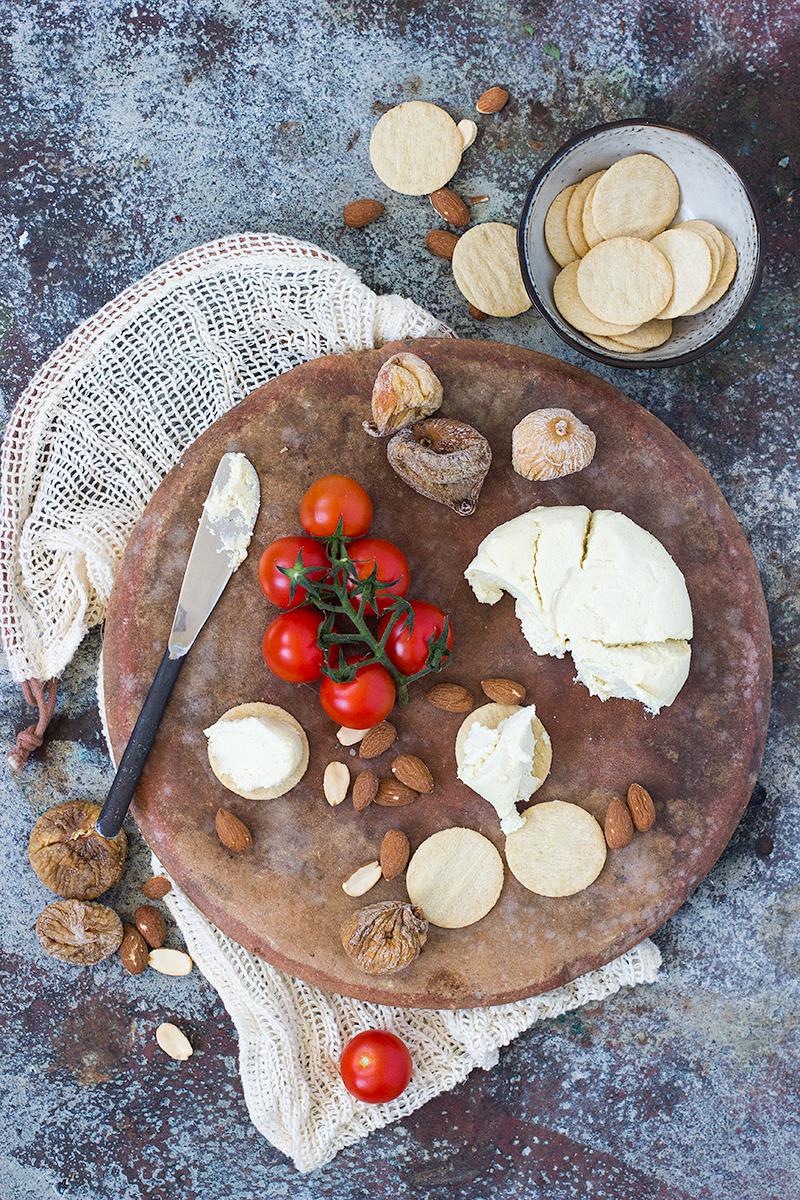 These days I find it easy to not eat dairy based cheese as my taste buds have adapted. Ironically when I do taste 'real deal' cheese it tastes like butterfat. Its weird, all I can taste is a really over whelming strong flavour of those big fat molecules, which are so common with dairy (less so in sheep and goat's milk). It wasn't easy to start with though; especially when your husband is a cheese connoisseur with plans to open a cheese and wine bar in the near future. Oh the irony. Lucky we are both passionate about other things like renovations/travel/Italy/horror films otherwise we would have been in trouble.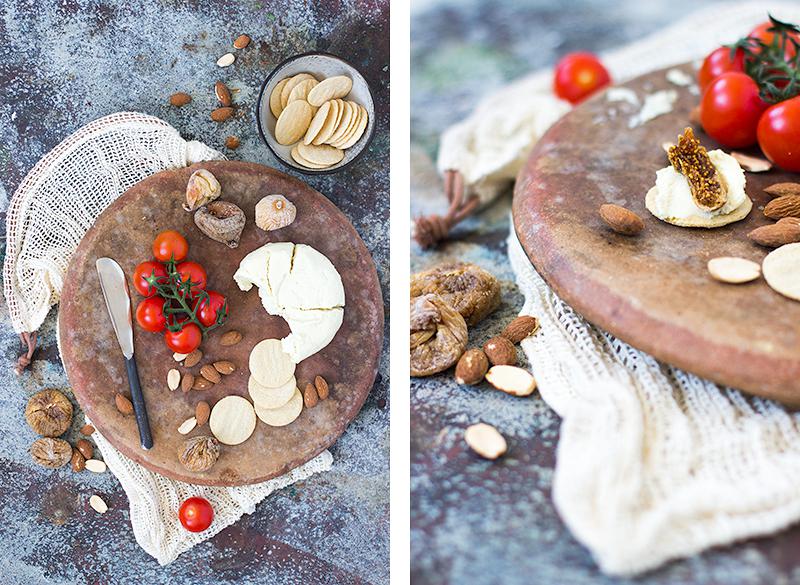 A palette often changes when one adopts new way of eating. For instance when we cut out processed sugary foods the sweetness in fruits and vegetables become more prevalent. Creaminess for me now comes from avocado, macadamia nuts (often blended to a butter or cream), sesame seeds, cashews and almonds. As an avid foodie and cook I have learnt how to take these alternative foods and use them to bring that creamy flavour to any dishes.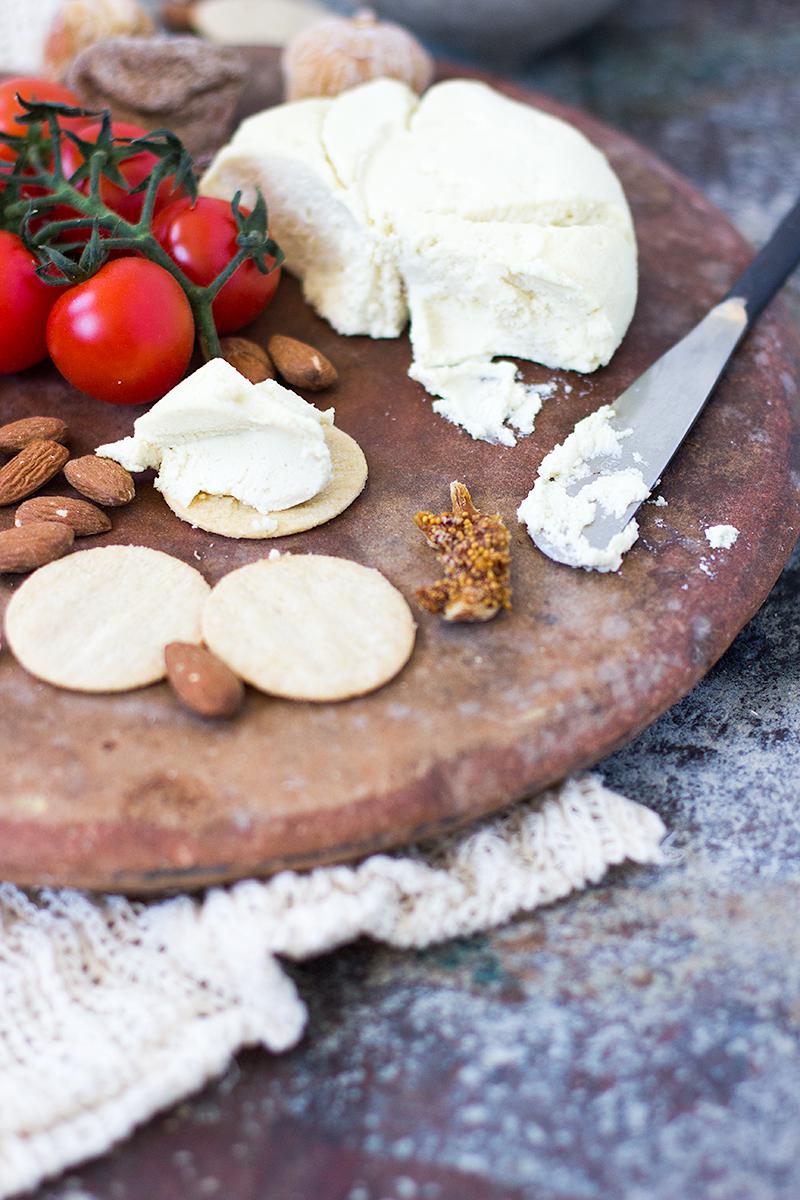 It is of course wonderful to have an alternative to dairy (you can read more about alternative dairy here) and now our health food stores stock many quality options that make the switch even easier when necessary. However, I want to highlight that we should not demonise dairy. It has become quite faddy to be 'dairy free' but if your digestive system can process quality cheeses, yogurts and butter then please do not feel like you are eating a 'bad food' for enjoying them. What I would give to lather my gut friendly bread in some butter!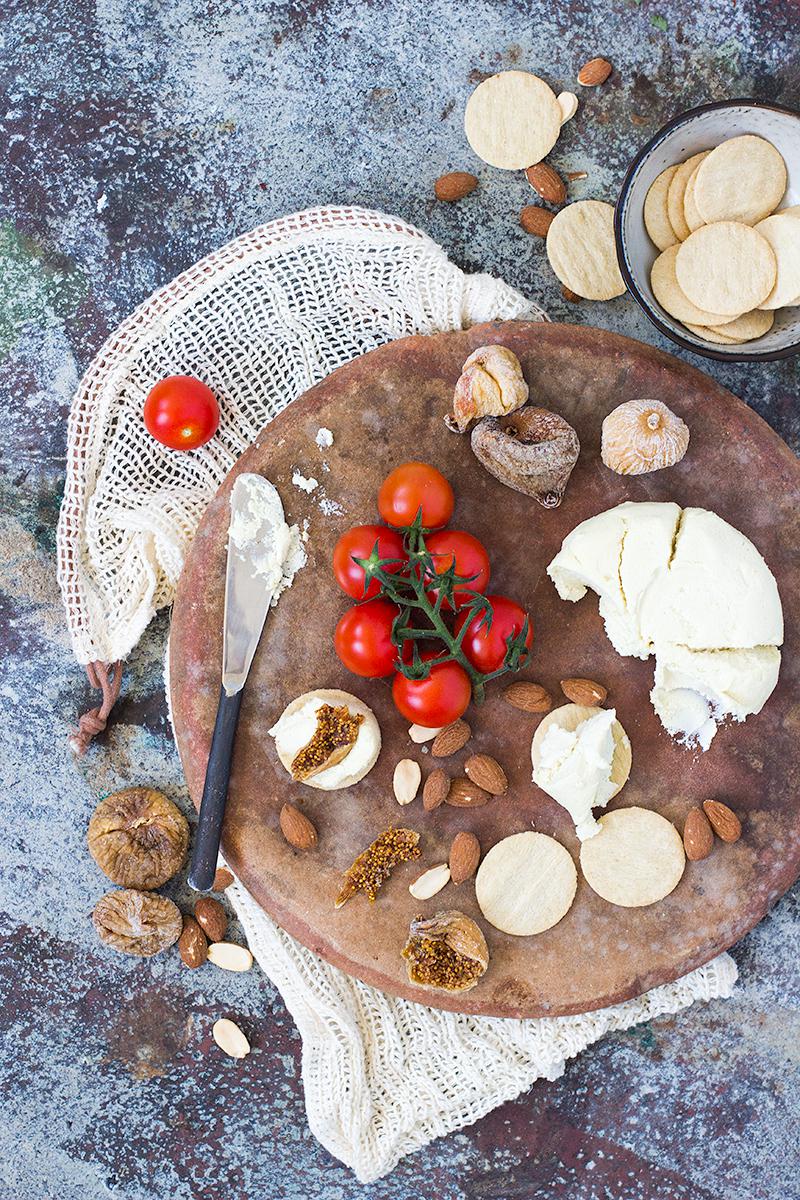 If you are unsure whether dairy is for you then get some advise from a qualified professional (this e-booklet may be helpful as a start), that way if it is an issue you can ensure that you are substituting in the right manner with alternative foods ensuring your nutritional requirements are still met. Cutting out foods and food groups without guidance can be detrimental for your health. Trust me, we see it at the JCN Clinic all too much.
If dairy is not for you then of course that is when a good ol' song and dance can be had over recipes like this almond cheese. Its super rich and creamy, just sublime smeared on toast or spooned in hearty amounts onto roast vegetables or salads. You will even find those that can still eat a good cheddar will be partial to it. It's no chevre, but damn it's still good. xx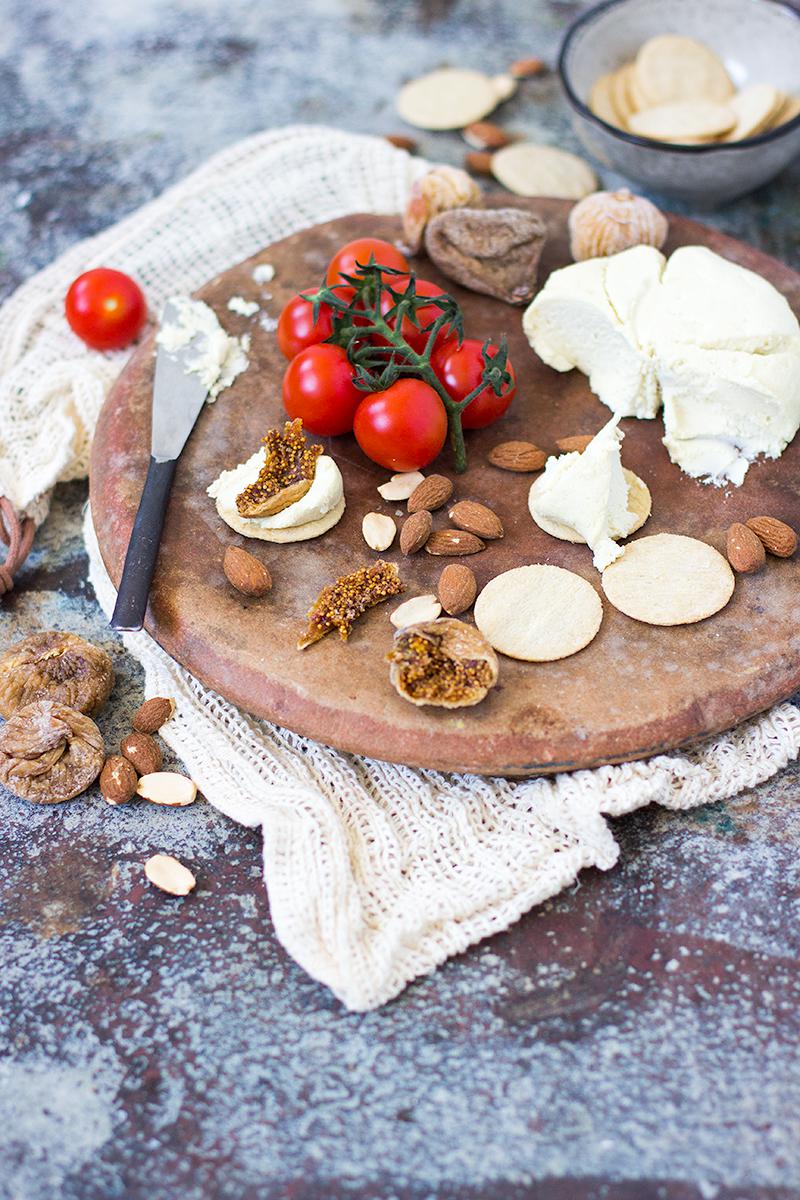 almond cheese
serves

serves 4 – 6 on a cheese platter

preparation time

15 minutes + 2 overnight soaking and hanging times

cooking time

4 – 5 hours (optional)
ingredients
1 cup blanched almonds
3/4 cup water
3 tablespoons extra virgin olive oil
2 tablespoons lemon juice
2 tablespoons nutritional yeast
1 small clove garlic, minced
1/4 teaspoon salt
1 probiotic capsule (optional)
method
This recipe is adapted from Rawmazing.com
Place the almonds in a bowl and cover with water. Leave to soak for at least 6 hours or overnight. Drain almonds and rinse well.
Place almonds in a blender with water, olive oil, lemon juice, nutritional yeast, garlic, contents of probiotic capsule and salt and blend till wonderfully creamy and smooth.
Place either a nut bag or a clean (like fresh out of the packet) chux cloth into a sieve to line it and then place the sieve over a bowl. Spoon the almond cheese mixture into the cloth. Once you have all of it in there bring the ends of the chux cloth together (or tie up your nut milk bag) and make a little closed sack. Secure with a rubber band.
Place the bowl with the sieve on top and the almond cheese bag sitting inside the sieve into the fridge and leave overnight or for at least 8 – 10 hours. This will help drain out some of the liquid from the cheese.
Remove the cloth bag from the fridge and carefully undo. You can now eat the cheese as is or you can dehydrate it in the oven (or dehydrator if you have one) to create a slight crust. Just keep in mind this will probably compromise the bacterial cultures so it depends on what finished result you are after.
Turn the oven on to its lowest setting (usually 40c) and then prop the door ajar with a tea towel to allow air to circulate. Place the cheese on a piece of baking powder and pop in the oven. You can also shape the cheese first into a cheese like shape if you like or just keep the rustic look out of the bag. Leave in the oven till a nice crust develops, usually around 4 – 5 hours.
Store fridge in a air tight container and eat within 5 days or freeze.
nutritional information
Almonds are a rich source of biotin, copper, manganese, magnesium, phosphorus & vitamin B2, making them an all round highly nutritious food source.
An underrated source of goodness, nutritional yeast is an inactive yeast high in protein, vitamin B3, B12, folate, iron, magnesium and zinc.
A recent study confirmed that the daily consumption of almonds lowered cholesterol profiles in individuals presenting with elevations of these markers. This was speculated to be from the works of fat soluble antioxidant, vitamin E which almonds are saturated with. (Berryman et al, 2015)
Jessica Cox is a qualified practicing Nutritionist with a Bachelor Health Science (Nutrition) and over 15 years of clinical experience. She is the founder and director JCN Clinic, published author and established recipe developer. Jessica is well respected within health and wellness space for her no fad approach and use of evidence-based nutrition.