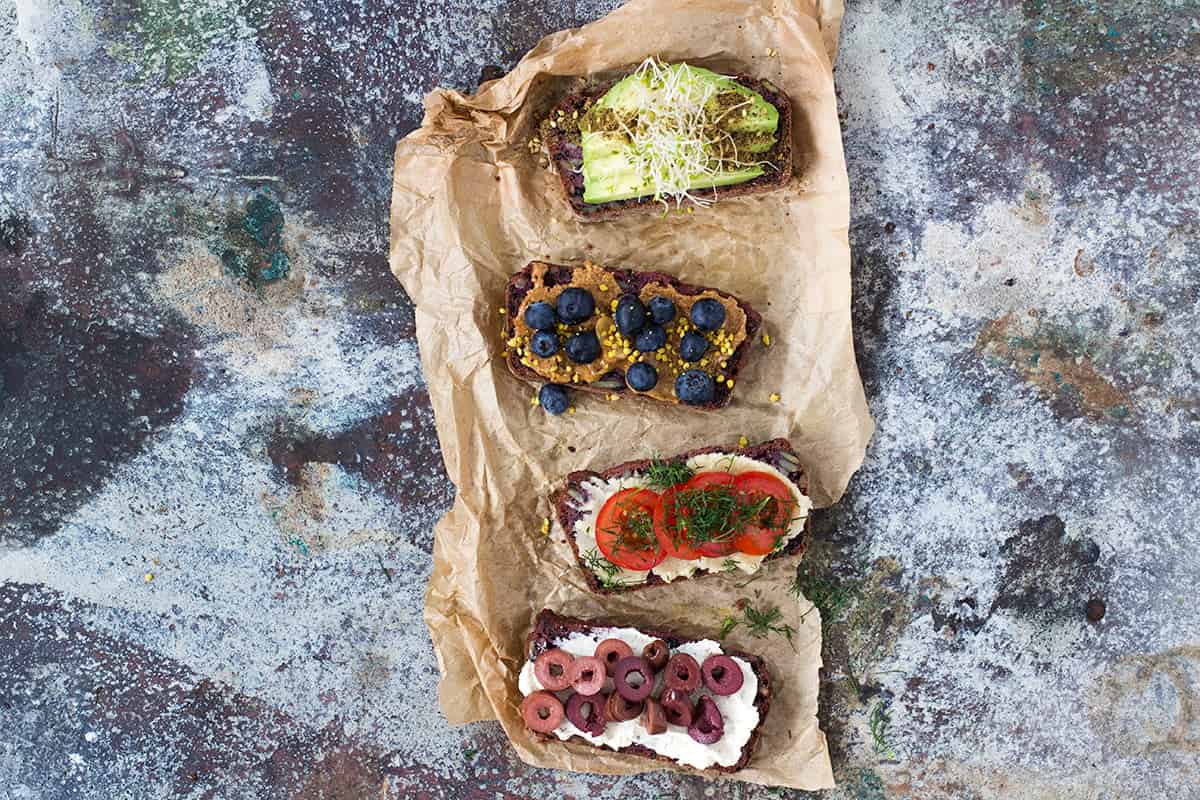 Realistically it was only a matter of time before this SIBO Friendly Bread recipe had to happen. My Gut Friendly Bread has been so wonderfully popular, baked on a regular basis in many kitchens now. The Gut Friendly Bread is generally well suited to most people providing a highly nutritious, fibre dense and delicious bread option. However, for those struggling with, or in the initial stages of treatment with a condition know as SIBO, the Gut Friendly Bread required a little makeover.
SIBO (small intestinal bacterial overgrowth) is a gastrointestinal condition that we treat regularly in the JCN Clinic as practitioners that specialise in gut health. If you require a more comprehensive breakdown of what SIBO is, signs, symptoms and how we go about treatment of SIBO you can listen to this episode of The JCN Podcast Show. In a nutshell however, SIBO is strongly correlated with IBS like symptoms and thought to be one of the most common underlying causes of IBS.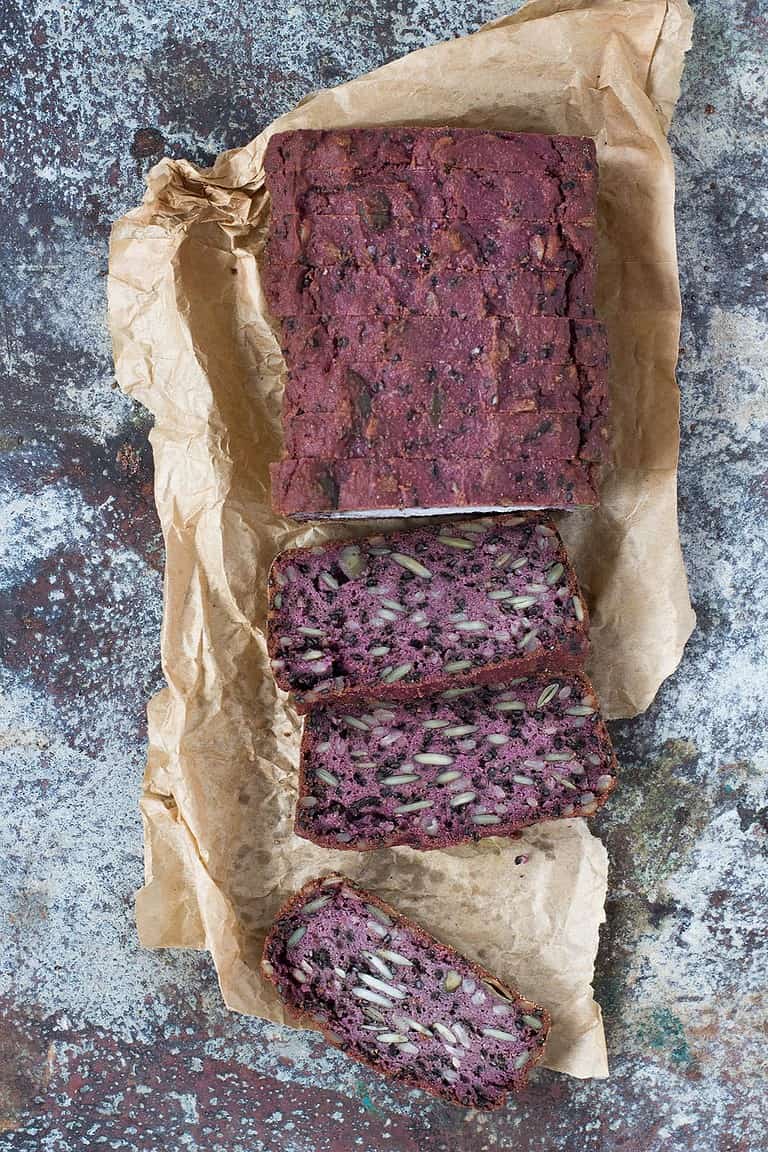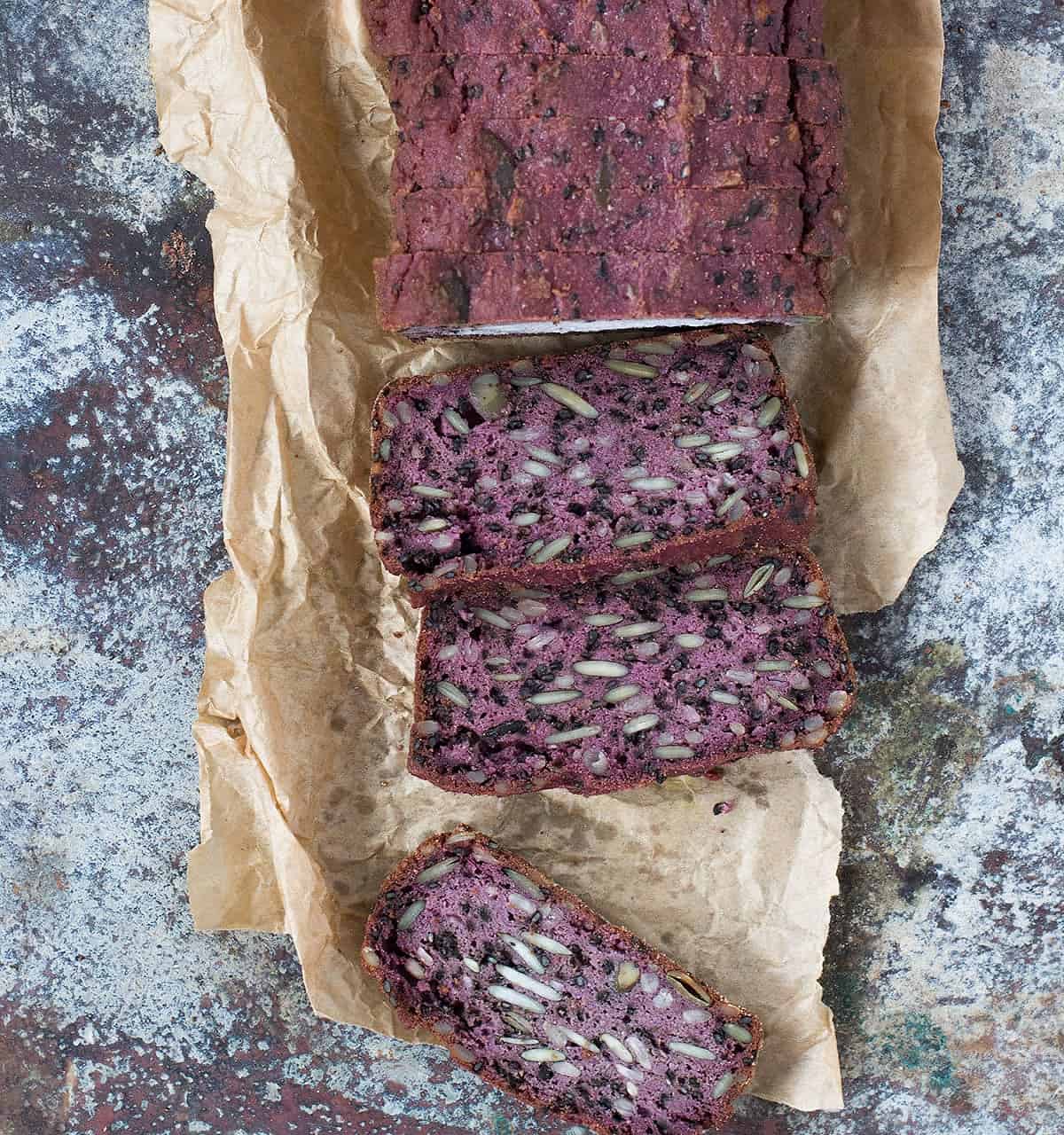 When treating SIBO in the initial stages, dietary changes are required that effectively 'starve' the bacteria of fuel so that a die off is facilitated in unison with supplementation. This means there are certain fibre rich foods that need to be avoided. Now let me stipulate straight up that these foods taken out of the diet are not 'bad foods'. In fact they are actually wonderful foods rich in prebiotics that feed our bacteria. This is why the dietary treatment for SIBO needs to be monitored closely by a qualified practitioner and should definitely not be followed long term as a solution to SIBO.
These dietary restrictions for SIBO meant that my gorgeous loaf, which puts a spring in my step nearly every morning, required some variations, as many of you (including our clients) were longing for a bread option that could fit into the mould of SIBO treatment. I've had many questions on modifications to the loaf on social media, so I finally go around to it and made it happen.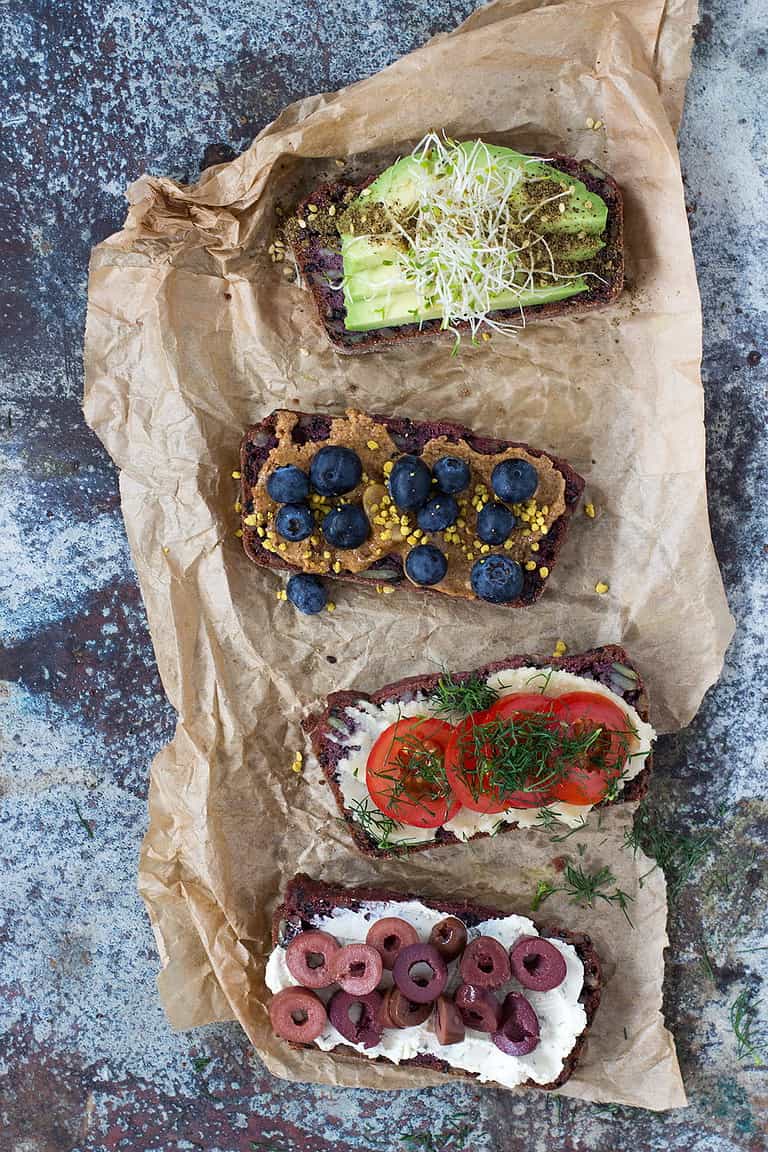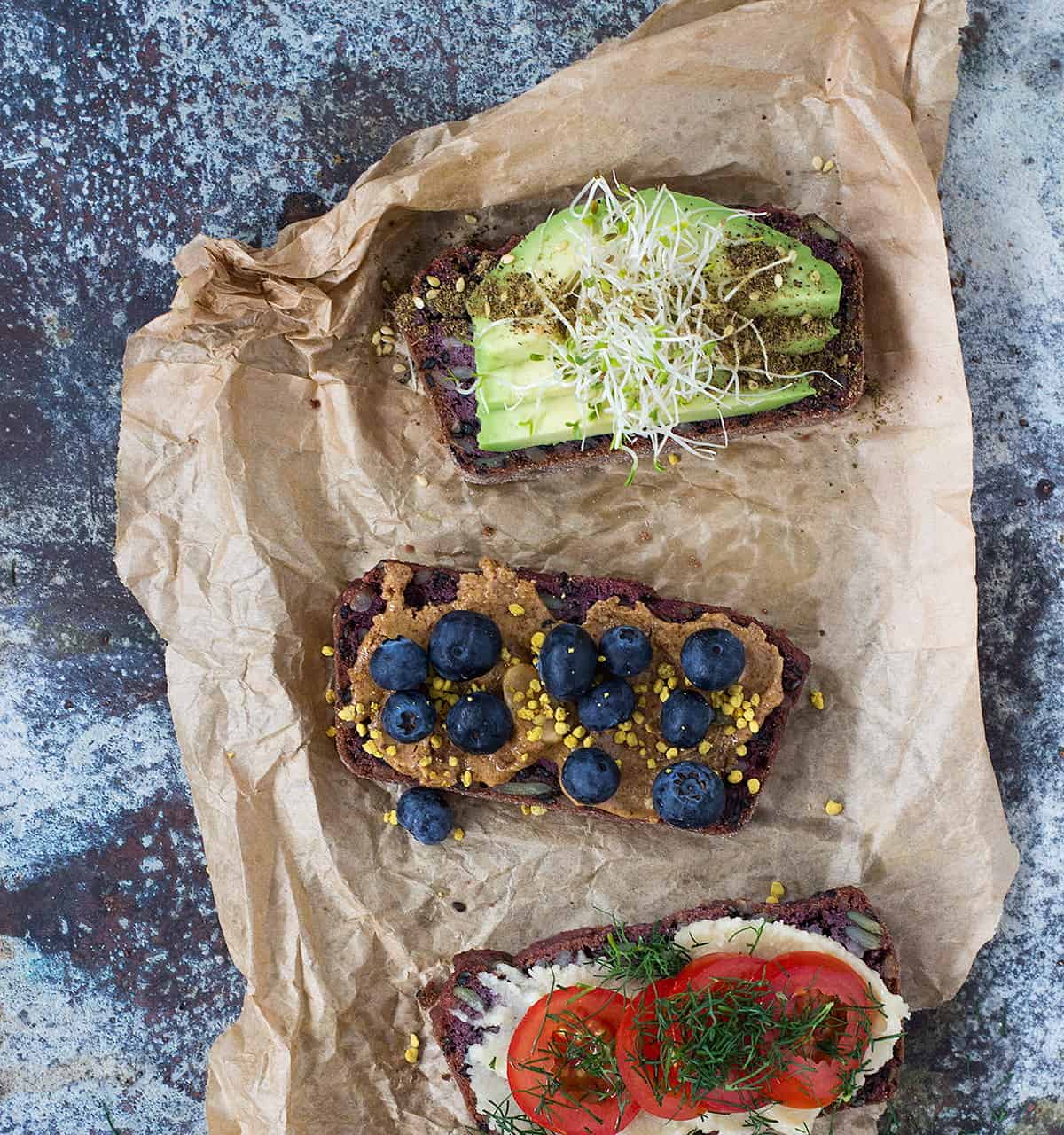 Now you will see that this recipe includes buckwheat flour. When you look online at the biphasic diet by Nirala Jacobi you will see that buckwheat is not present, and I believe a lot of practitioners would put it in the same bag as quinoa. However, at the JCN Clinic Carissa and I have found through quite extensive dietary treatment of SIBO that buckwheat is most often tolerated in certain amounts in the initial stages of treatment. In fact, we find it hard to even come up with clients who have not responded well to the inclusion of buckwheat.
For us this also means we can keep a SIBO diet more macronutrient balanced which is so fundamental in keeping our clients in a healthier state all round moving through their treatment. The SIBO dietary protocol is restrictive in carbohydrates in general, often leading to weight loss and low energy for many. For us as practitioners treating the SIBO is obviously important, but never at the detriment of our client's health. At The JCN Clinic we work passionately to construct dietary plans for our clients that are as balanced as possible when dealing with SIBO, often finding that these clients have multiple food intolerances on top of SIBO. This can be very tricky to manage on ones own, and I cannot stress enough how having the right guidance when it comes to diet is imperative. Too often we see clients who have been diagnosed with SIBO elsewhere and just been given a list of foods to avoid with a 'see you next consultation'. For us this is not on and often leads to clients eating dangerously restrictive diets or just giving up due to shear frustration.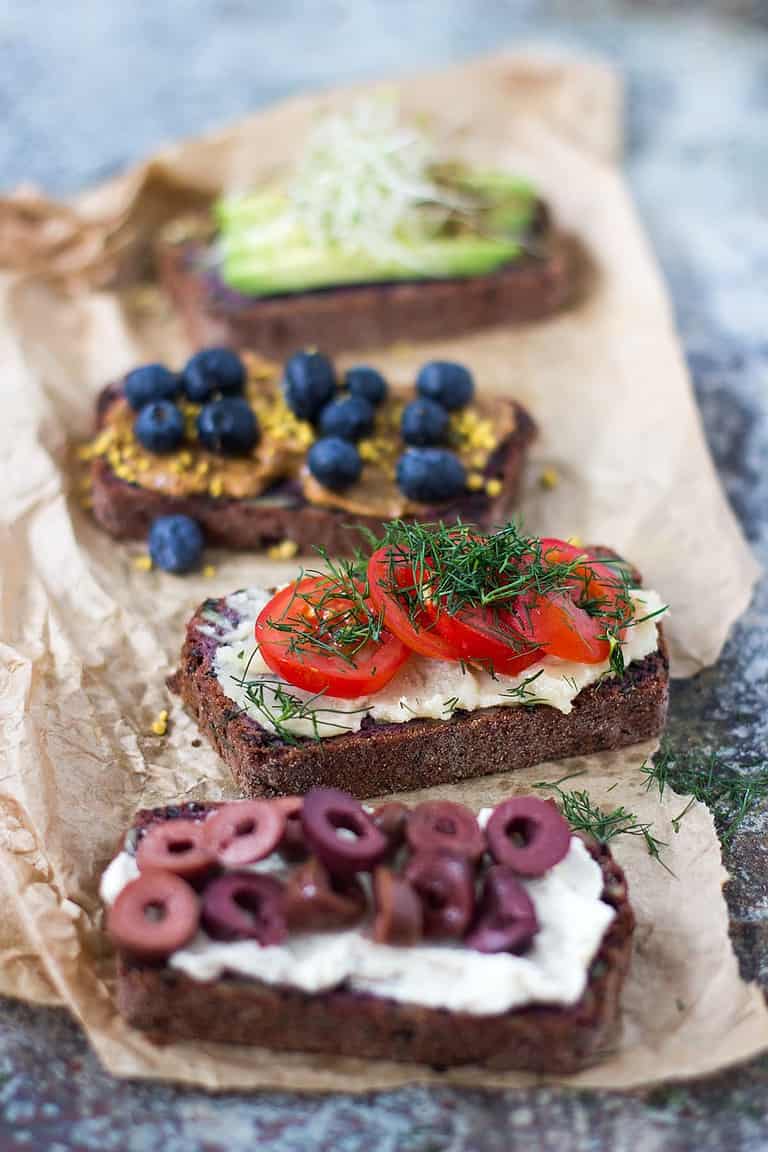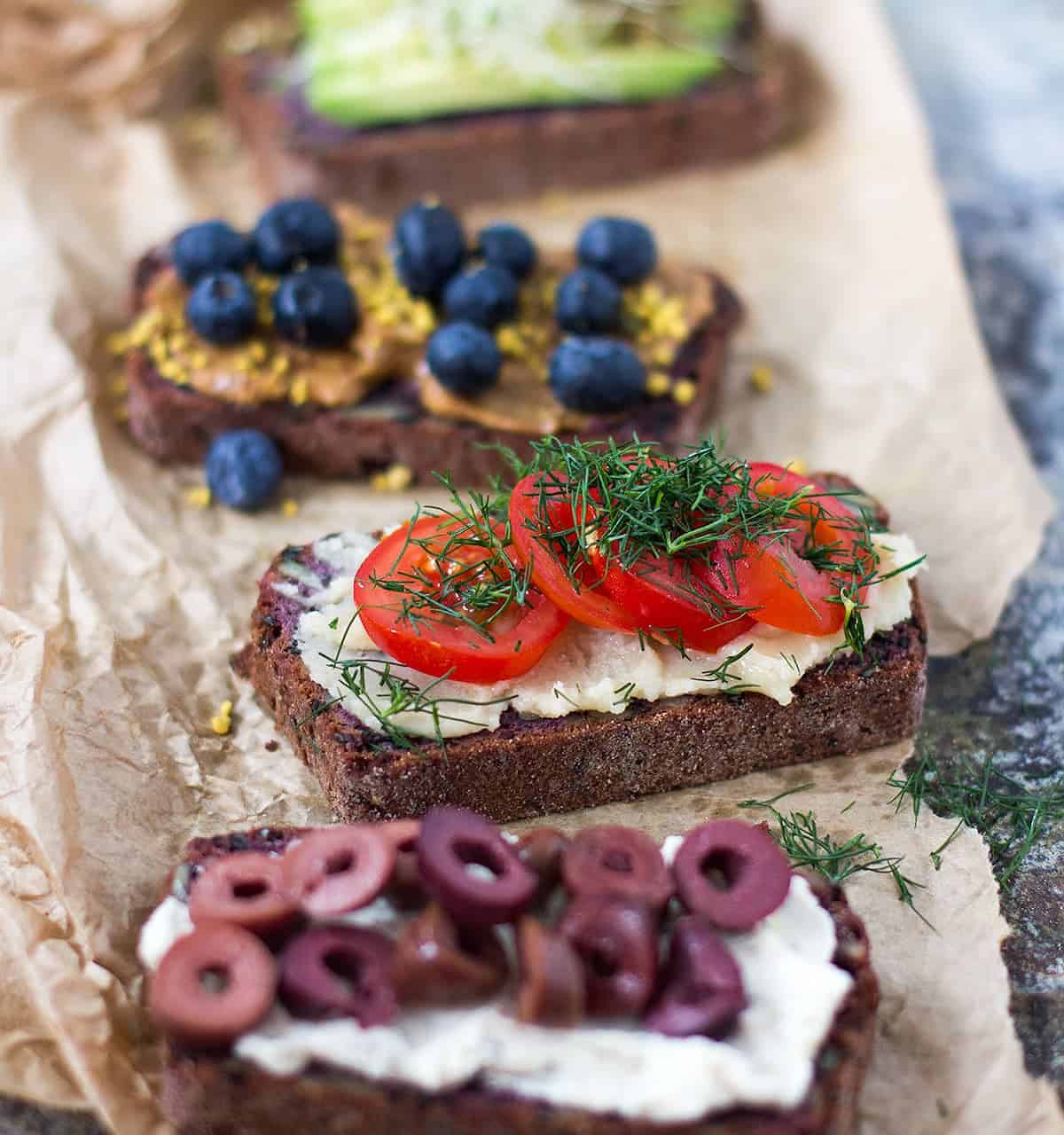 All of this is why I am so exited about my SIBO friendly bread recipe! Not only is it made from ingredients that work for SIBO, it is also low reactive in general being of course, gluten, dairy, egg, soy, yeast and sugar free. Why is it purple? Well dear reader one of the ingredients in this bread is carrot and I just happened to use purple carrots instead of orange. Never in my wildest dreams did I expect this colour to carry through, but I am suitably impressed that it did!
I'm really amped about you all using this bread for your gut healing treatment. Of course its damn delicious anyway for anyone, but if you don't have SIBO I would recommend staying with the Gut Friendly Bread as the macronutrient profile is more suitable along with the higher fibre content. Please let me know how you go with this and any feedback about the bread, as I am eager to hear! xx
sibo friendly bread
serves

makes 1 loaf, approx 10 small slices

preparation time

20 minutes

cooking time

50 – 55 minutes
ingredients
1 cup buckwheat flour*
1/2 cup sunflower seed meal (grind up in a food processor, or just double the almond meal)
1/2 cup almond meal (or more sunflower meal for low FODMAP)
1 cup cooked mashed carrot
2 teaspoons baking powder
1 teaspoon cream of tartar
1/2 teaspoon sea salt
1/2 cup pepitas (pumpkin seeds)
1/2 cup sunflower seeds
1/4 cup sesame seeds
1 cup water + and extra 1/4 cup if needed
1 tablespoon apple cider vinegar
1/4 cup extra virgin olive oil
method
This recipe makes one small, though very dense and filling loaf. If you require a larger and higher loaf and are using this bread a lot, I recommend doubling the recipe and cooking for an extra 20 minutes, or until ready. 
*buckwheat can be swapped for more almond meal if you prefer, but please note the bread will be super dense! You will also need to reduce the water amount, so I suggest adding 1/2 cup of water and then adding more as you feel needed to the final batter. For reasons on why this recipe includes buckwheat flour please read the above blog post. 
Preheat your oven to 180c. Grease and flour a standard sized bread loaf tin. In a large mixing bowl combine all of the dry ingredients including all the seeds and mix well.
Place the mashed carrot, 1 cup of water, olive oil and apple cider vinegar in a blender and blend to well combined. Make a well in the center and add the wet carrot mix from the blender.
Mix the wet ingredients through into the dry ingredients bringing to a wet batter. This mixture will not be like bread dough, it is more like a very thick cake batter. If  it seems too stiff and not like a thick cake batter, add the extra 1/4 cup of water. (Please note, if using homemade almond meal you will find you need less water as the freshly ground almonds are naturally less dry).
Spoon the mixture into the prepared baking tin and smooth out the top. You can sprinkle the top with some extra seeds if you like. Place in the oven for 50 – 55 minutes, checking at around the 50-minute mark to ensure it is getting close. The bread is done when a skewer comes out of the center free of wet dough and it sounds hollow when you knock on the top of it with a closed fist.
Allow the bread to cool in the tin for 10 minutes then gentle run a knife around the edges before removing the bread from the baking dish. Leave the bread to cool on a wire wrack completely before slicing into it. This is really important otherwise it will be too crumbly. I like to leave it overnight and then I slice it in the morning.
This bread can be kept out of the fridge for 48 hours, but is best sliced and frozen to keep it super fresh. Delicious served toasted and topped with your favourite toppings.
nutritional information
This SIBO gut friendly bread is low in fibres that can feed detrimental bacterial overgrowth in the small intestinal tract. It is a great option for those following a SIBO diet, however for those without SIBO please stick to the Gut Friendly Bread for a more macronutrient balanced bread option. The Gut Friendly Bread is rich in fibre and contains a good balance of complex carbohydrates, protein and quality fats.
For those with food chemical sensitives such as oxalates, salicylates and histamines this SIBO friendly bread may need further adaption. Of course making a recipe to adhere to all of these is impossible (unless the bread is made from air!), so please look at adapting it to suit your needs. For instance, to lower the salicylates use cashew nut meal in place of almond meal. For a lower oxalate content you could look at using lower oxalate nuts such as pecan nut meal or macadamia nut meal, sub buckwheat flour for brown rice flour and mashed cauliflower for pumpkin. Of course it is vitally important to follow what works for you as everyones level of reactivity is different. If you require further help speak to your practitioner or contact us at the JCN Clinic.
Jessica Cox is a qualified practicing Nutritionist with a Bachelor Health Science (Nutrition) and over 15 years of clinical experience. She is the founder and director JCN Clinic, published author and established recipe developer. Jessica is well respected within health and wellness space for her no fad approach and use of evidence-based nutrition.