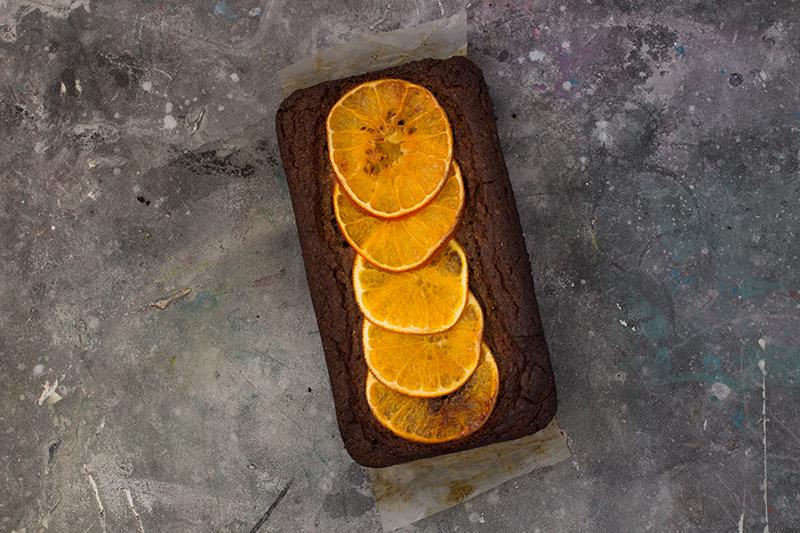 I've been pulled away from here the last month with other work commitments. Whilst it's been an exhilarating past 6 weeks with the Fiamme Italian lunch event and some other exciting projects, I have missed being able to have my weekly check in here. Sharing my recipes with you is so rewarding in its own right, and quite cathartic.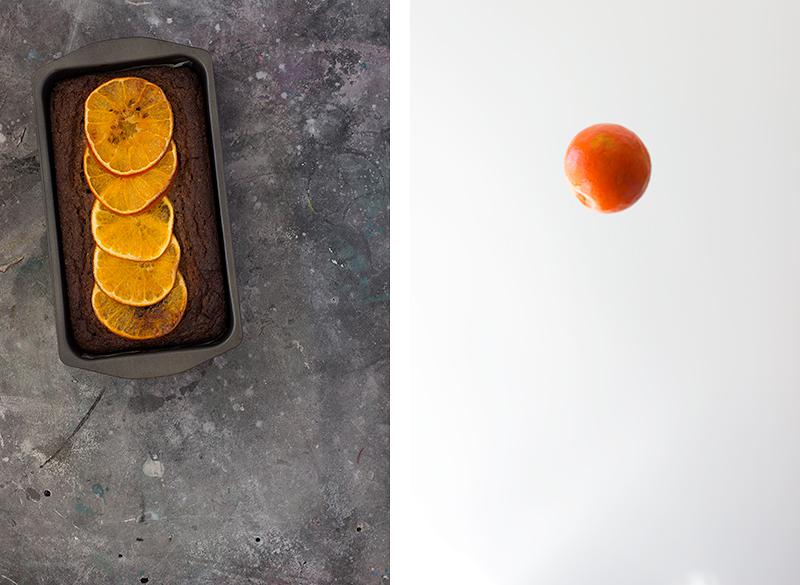 After sharing with you so many of my favourite recipes over the years, coming up with new ones that are still practical and applicable to everyday living starts to become more challenging. Never fear though, as I adore a good challenge. Plus, it allows me to enlist the wild imagination of my husband.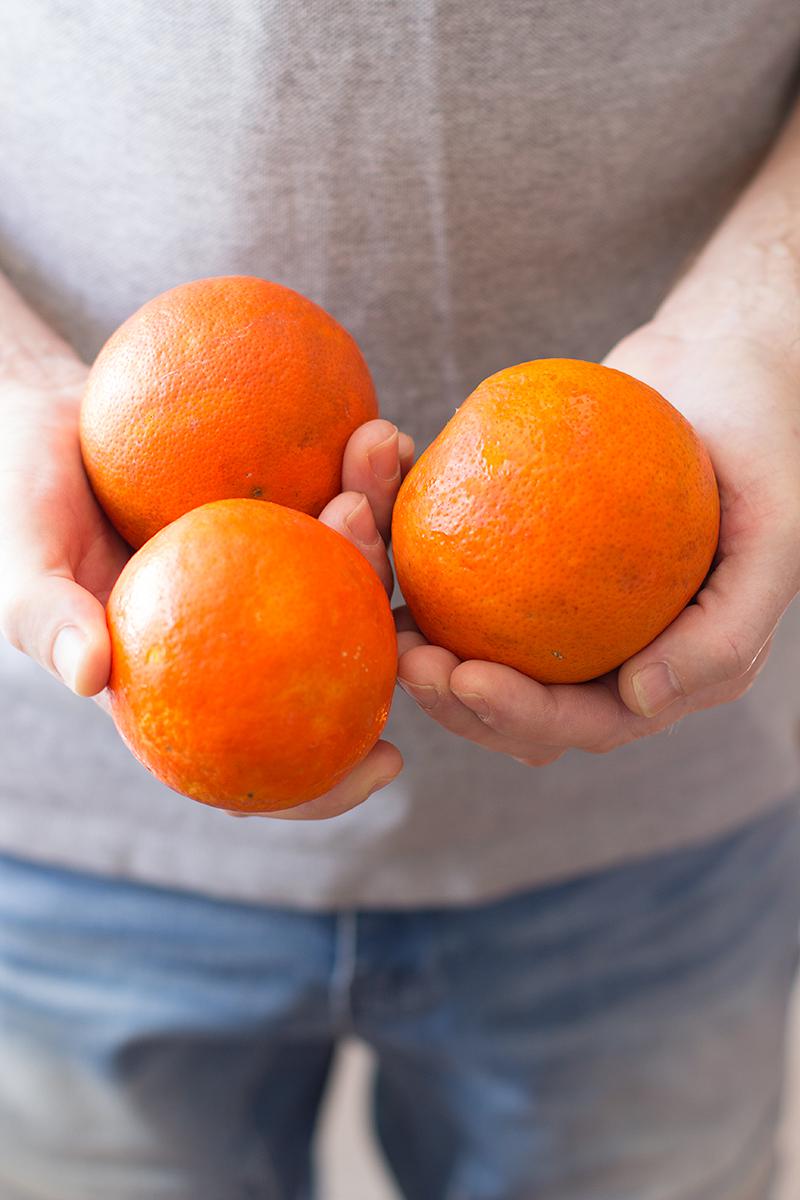 This morning before cooking up this tangelo and almond loaf I was running some ideas past my husband. I asked him 'what do you think I should make?', which, if you know my husband is like opening a pandora's box of ridiculous answers. eg. 'Guess what happened today?'…his (one of many) answers 'you bought a top hat made from flamingo feathers'…I am not exaggerating.
Today's answers for what to cook included:
A rubbish cake (take all of the manky ingredients in the fridge and make them into a cake)
A compost smoothie – as per above, just blended
A pomegranate, parsley and potato cake
A 'but-hole' cake (my god who says that?!) – make a hole in the center and stuff it with peanut butter and chocolate honeycomb
A cauliflower and tangelo cake….
Hang on…. that last one is a really good idea!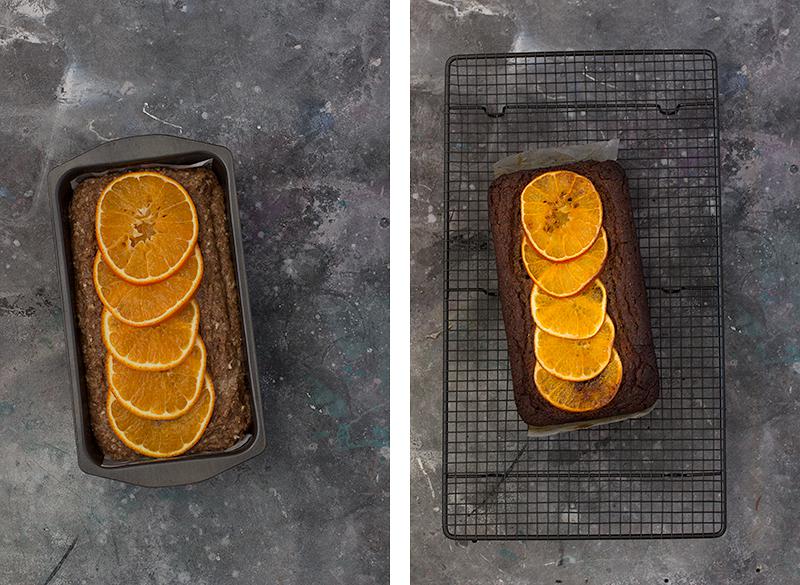 So, my tangelo and almond cake recipe was modified to include some cauliflower, as I wanted to get that moisture without relying on banana's, but also keep the cake egg free for all of you who need egg free baking.
The finished product is divine if I do say so myself. The tangelo's really are the star, their sweet flavour sings through the cake and gives a wonderful stickiness. A big shout out to Carissa for supplying these home grown tangelo's by the way, I feel seriously lucky! Of course if you do not have tangelo's, this loaf would work well with oranges or even lemons or limes. Enjoy it sliced thickly and eaten on its own with a cup of tea, or spread it with your favourite nut butter or some honey.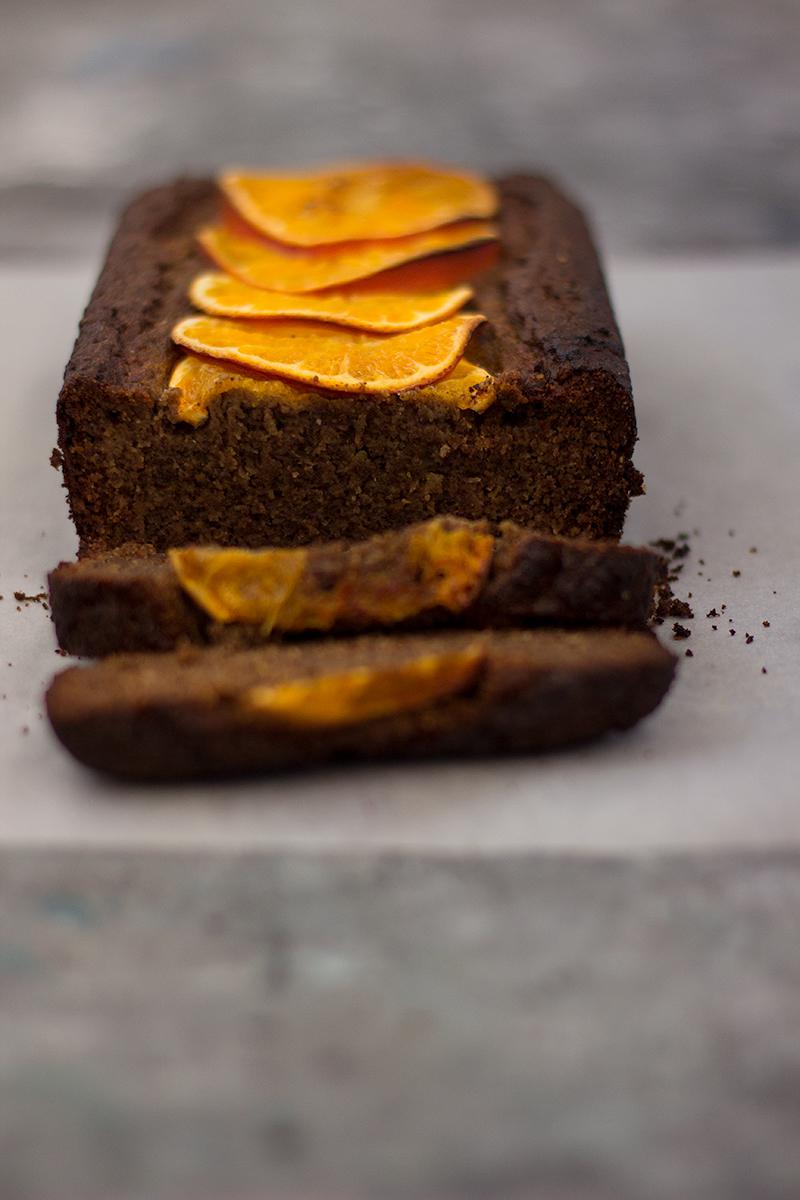 tangelo & almond loaf
serves

makes around 10 slices

preparation time

20 minutes

cooking time

1 hour & 45 minutes
ingredients
1 cup sorghum flour (or wholegrain spelt if wheat tolerant)
1 cup almond meal (freshly ground almonds is great if you can)
1/2 cup quinoa flakes (or oats if gluten tolerant)
2 teaspoons baking powder
1 teaspoon baking soda
1 teaspoon cream of tartar
2 teaspoons ginger powder
2 teaspoons cinnamon
1/3 cup flaxseed (linseed) meal
1 cup grated raw cauliflower (or blended in high speed blender)
2/3 cup olive oil
1 cup tangelo juice (freshly squeezed)
1/4 cup honey
1/2 tangelo, sliced thinly for topping
method
Please note, if you choose to not use the tangelo slices on top of the loaf, the baking time will be reduced to almost half (approx. 60 minutes), as the tangelo's add like a lid keeping the moisture in.
Preset your oven to 200c (180c fan forced). Grease and flour a regular sized loaf tin.
In a large mixing bowl combine sorghum flour, almond meal, quinoa flakes, baking powder, baking soda, cream of tartar, flaxseed meal, cauliflower, cinnamon and ginger powder.
In a separate bowl, combine oil, tangelo juice and maple syrup. Set aside.
Make a well in the center and pour in the wet mixture. Stir with a wooden spoon until just combined. Leave to sit for 4 -5 minutes allowing the mixture to absorb some of the liquid (this is the flaxseed meal doing its job). Spoon the mixture in to the greased loaf tin. Top with thin slices of the extra tangelo.
Place in the oven and bake for 1 hour and 45 minutes, pulling the cake out at the 60 minute mark and covering with aliminium foil to stop the loaf from over browning. Basically you are looking to cook the loaf until a skewer comes out clean without raw batter in the middle. I suggest checking the loaf at the 1 hour and 20 minutes mark just in case it cooks quickly on you.
Once it is ready, allow to cool in the tin for 1o minutes, then use a butter knife to carefully remove from the tin. Place the warm loaf on a cooling wrack. Once cooled, stored in an airtight container for two days, then freeze to keep fresh.
nutritional information
This tangelo and almond loaf is very low in natural sugars, high in plant based protein and also contains some wonderful essential fats with the addition of the macadamia nut oil. This makes the loaf a great option for a mid morning or mid afternoon snack in the cooler weather.
For those of you requiring a grain free option, omit the sorghum flour and use 2 cups of almond flour instead. You could also use sunflower seed meal or pumpkin seed meal for a nut free option.
Tangelos are absolutely loaded with vitamin C. We all know that vitamin C is important for our immune system, but vitamin C is also vital for adrenal function, and collagen production keeping our skin healthy and vibrant.
Jessica Cox is a qualified practicing Nutritionist with a Bachelor Health Science (Nutrition) and over 15 years of clinical experience. She is the founder and director JCN Clinic, published author and established recipe developer. Jessica is well respected within health and wellness space for her no fad approach and use of evidence-based nutrition.