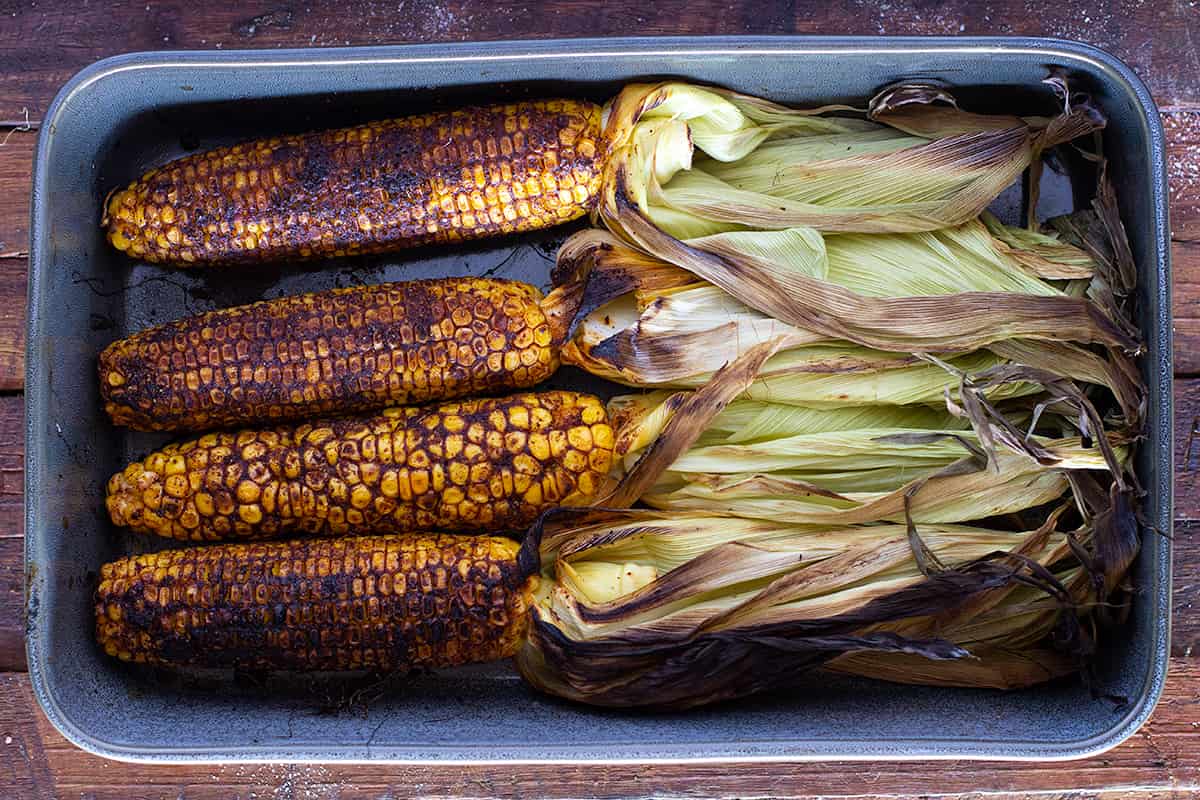 I made this corn dish last week and it wasn't a resounding success with everyone in our household. By everyone I mean Hubbard was not impressed. Let me give you context.
We sat down to eat our dinner with the glistening spicy and smoky chard cob of corn included, smeared in a similar spice mix to this recipe – with just a touch more cayenne pepper (okay a lot). I had also covered Hubbard's in grated cheese and then dribbled homemade mayo over both of them.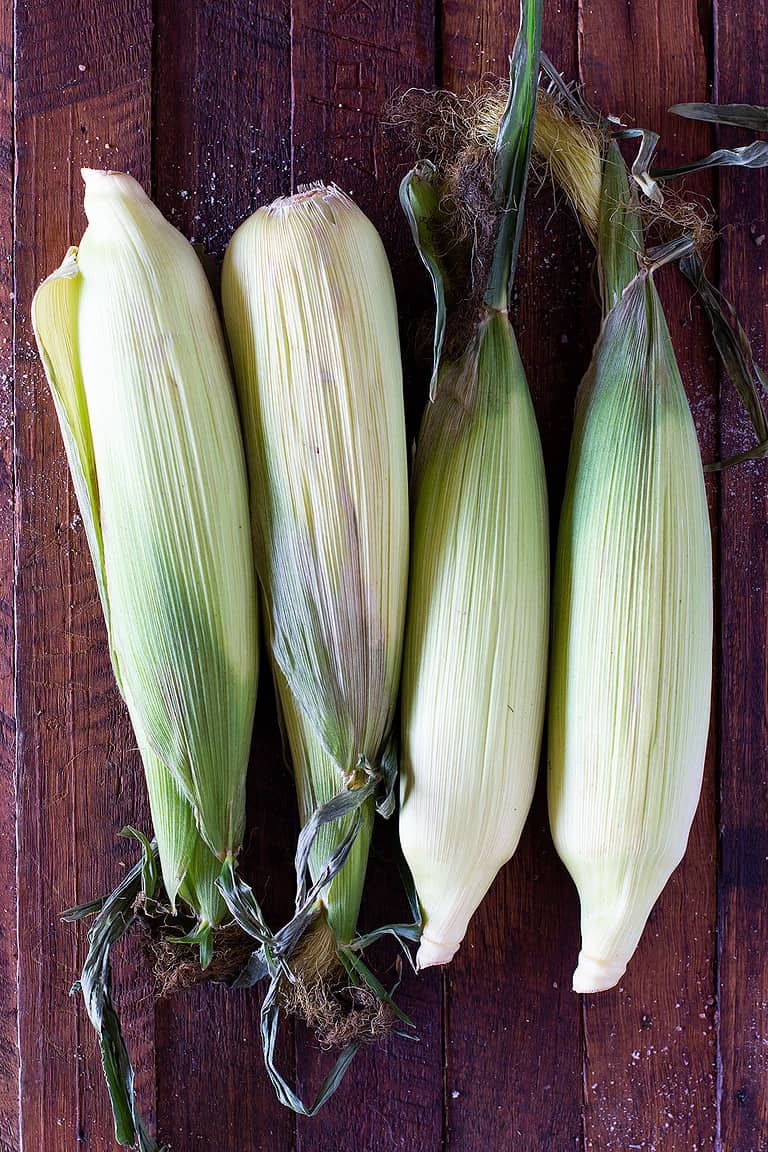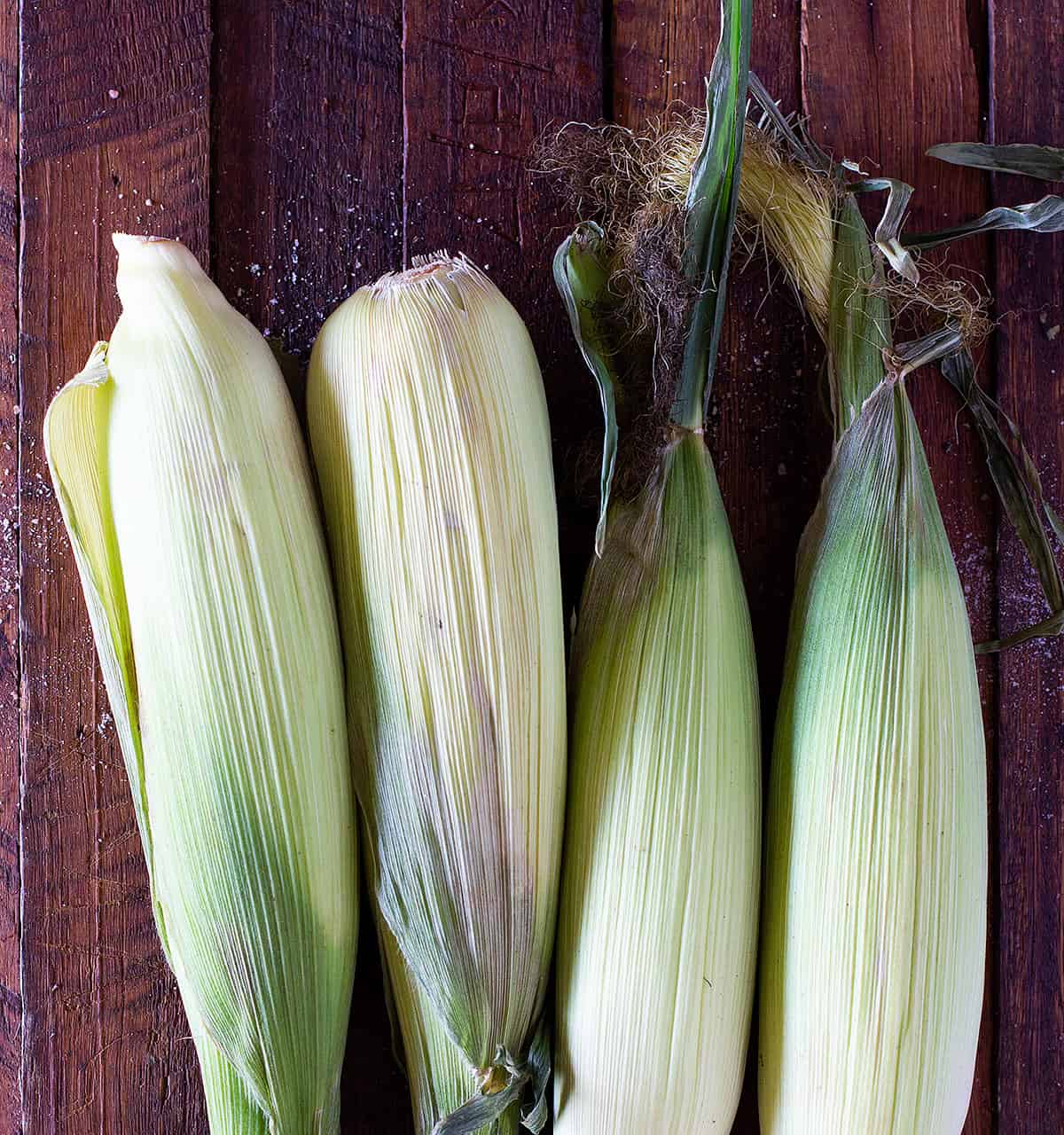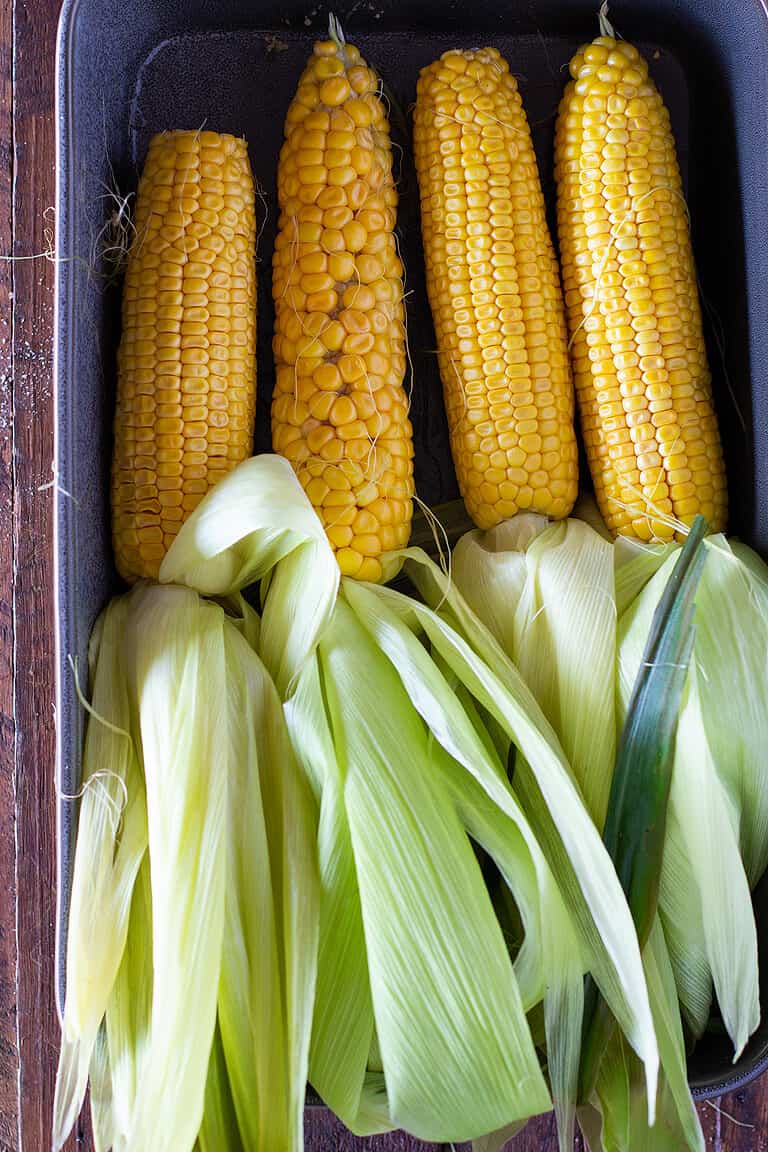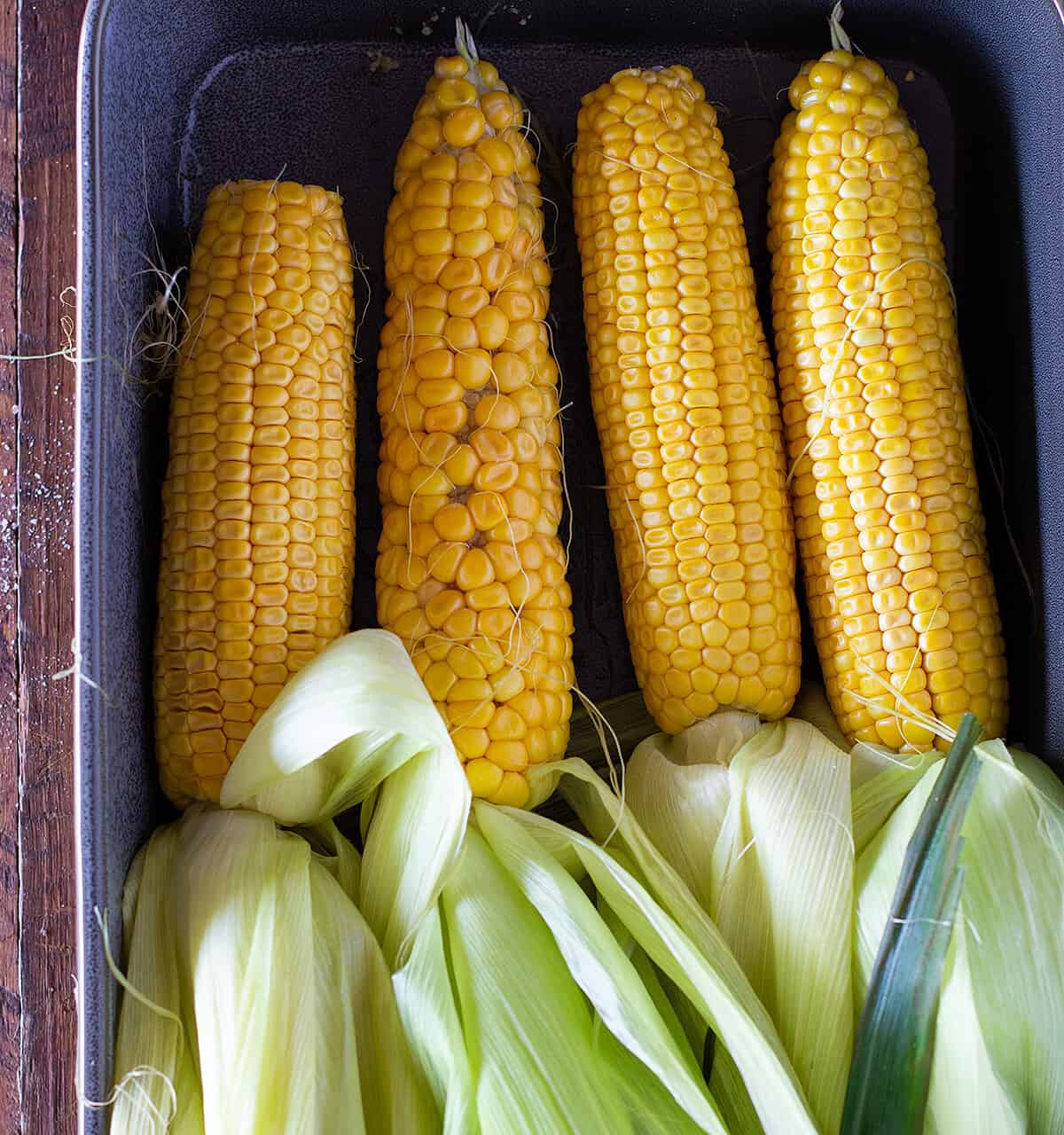 We both dove in, munching away like animals the way one does with corn on the cob. I did notice there was some heat there but I looked at Hubbard and he seemed okay. He'd almost demolished a third of the cob already. Then it hit. His eyes started watering and he started salivating. Apparently he grabbed his glass of soda water and chugged it down so quickly that it spewed back out the sides of his mouth like a Jim Carrey movie. He had this bewildered look like I had suddenly stabbed him and he didn't understand why. Finally when he vocalised himself it was with demands of "how much chilli did you put in that?!", "why would you do that?!". Honestly it was priceless.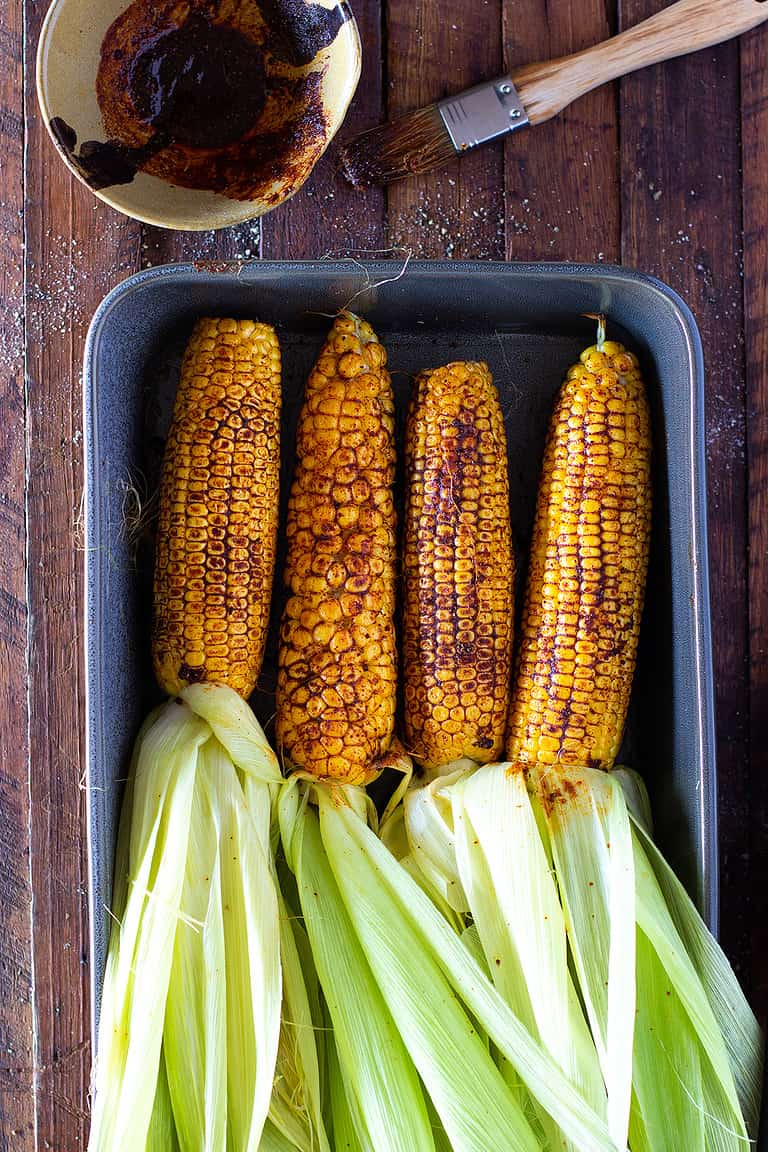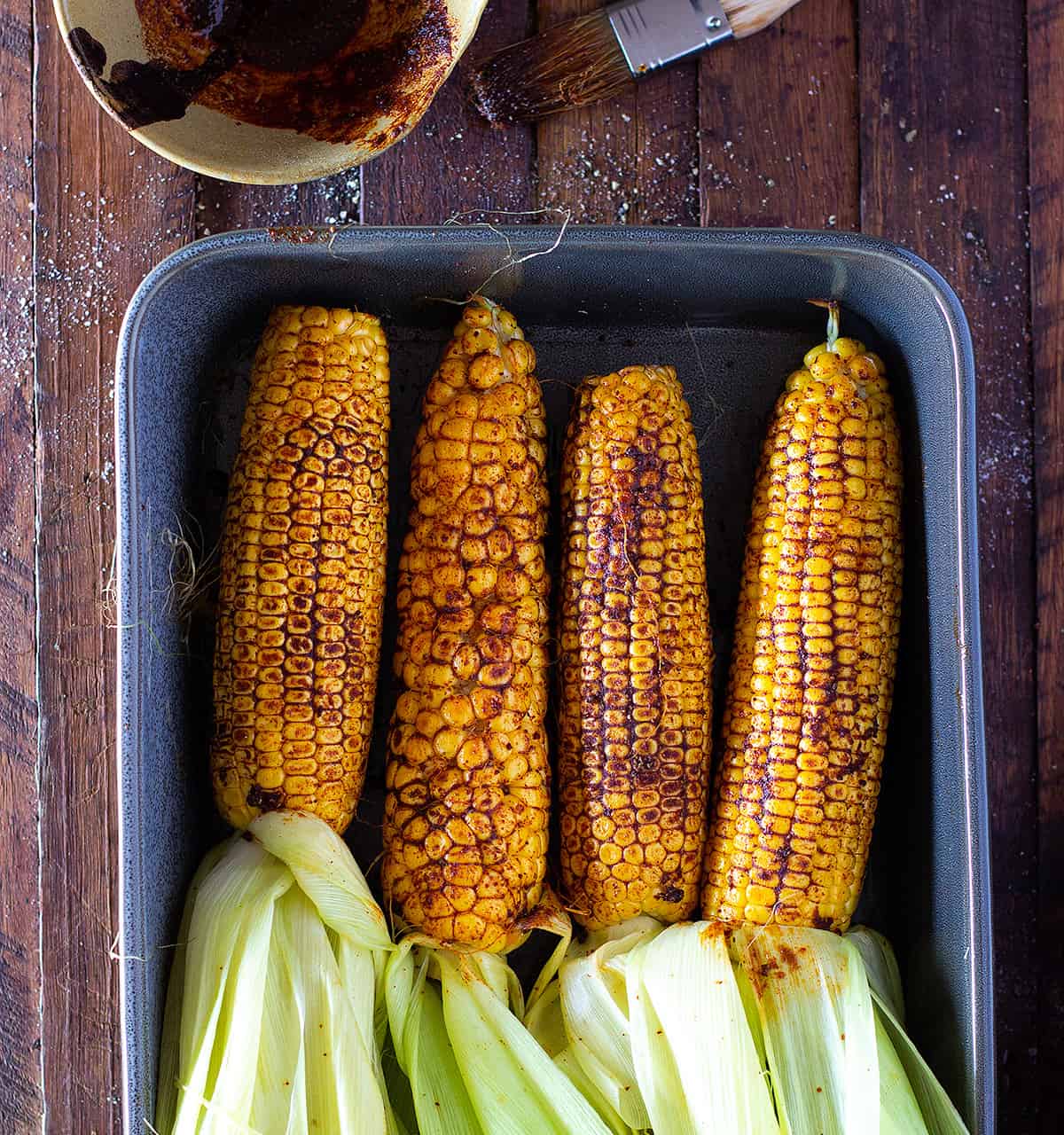 He then proceeded to grill me about just how much cayenne pepper I put in the recipe, what did the recipe actually have in it and did I change it. I told him I'd put in ½ teaspoon and he jumped up to look at the recipe book I'd used to make that marinade and was quite chuffed to claim a "ah-huh!" moment, "it only say's ¼ tsp!!" It was like proof that I had tried to kill him.
We had a similar experience in Bali this year for my sisters 40th when we ate corn on the cob on the beach. I bought him one and didn't think about how hot the spice mix would be that the guy was brushing on the cob as it roasted away. Hubbard took a few bites and his eyes nearly fell out of his head. Again, "why would you do that to me?!" The subtext is like, "I trust you and we took vows but now you are trying to purposely hurt me".
I think it all stems back to when he was a kid and his mum and step dad used to dish out punishment for the kids misbehaving with cayenne pepper. Apparently the mouth washed out with soap was no longer working so the pinch of cayenne pepper was the new weapon of whipping them into line. It might sound a bit more brutal than a stern talking to but if you had a pre-teen Hubbard and co to deal with I'd say cayenne pepper would be a kind choice.  Suffice to say, I think he equates the assault of cayenne pepper with being punished. Hence the perplexed anguished look to me feeding him this corn.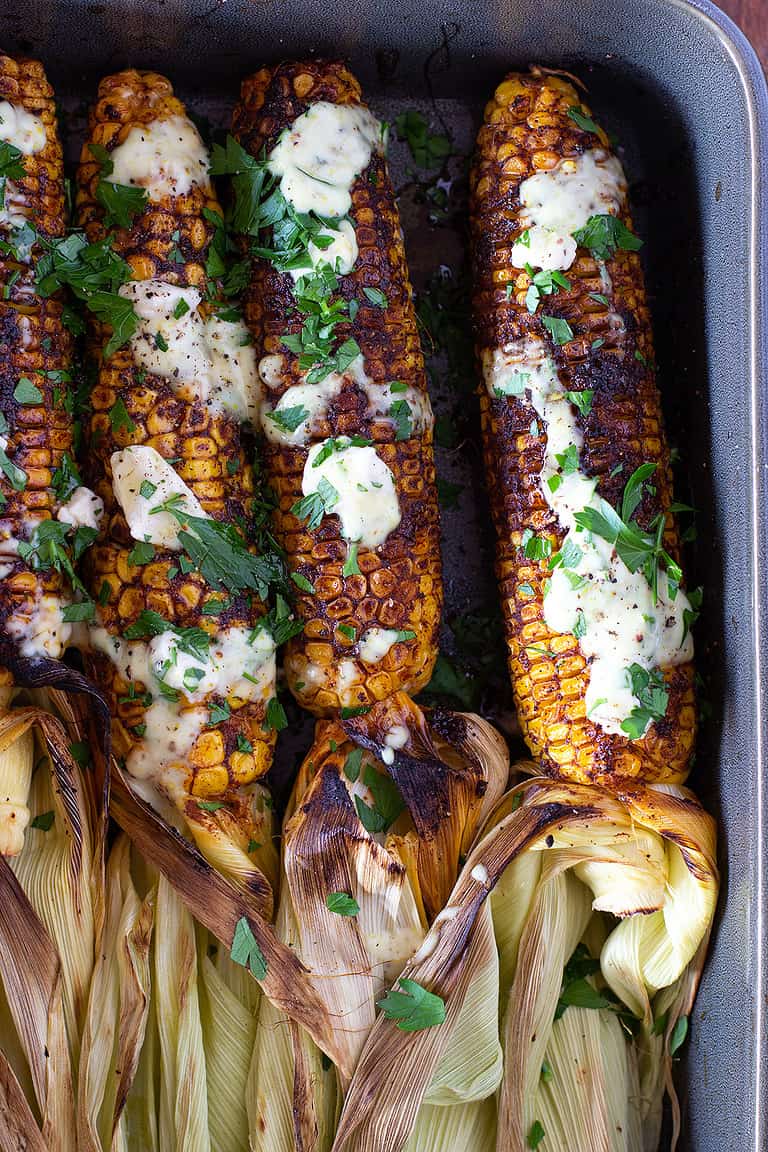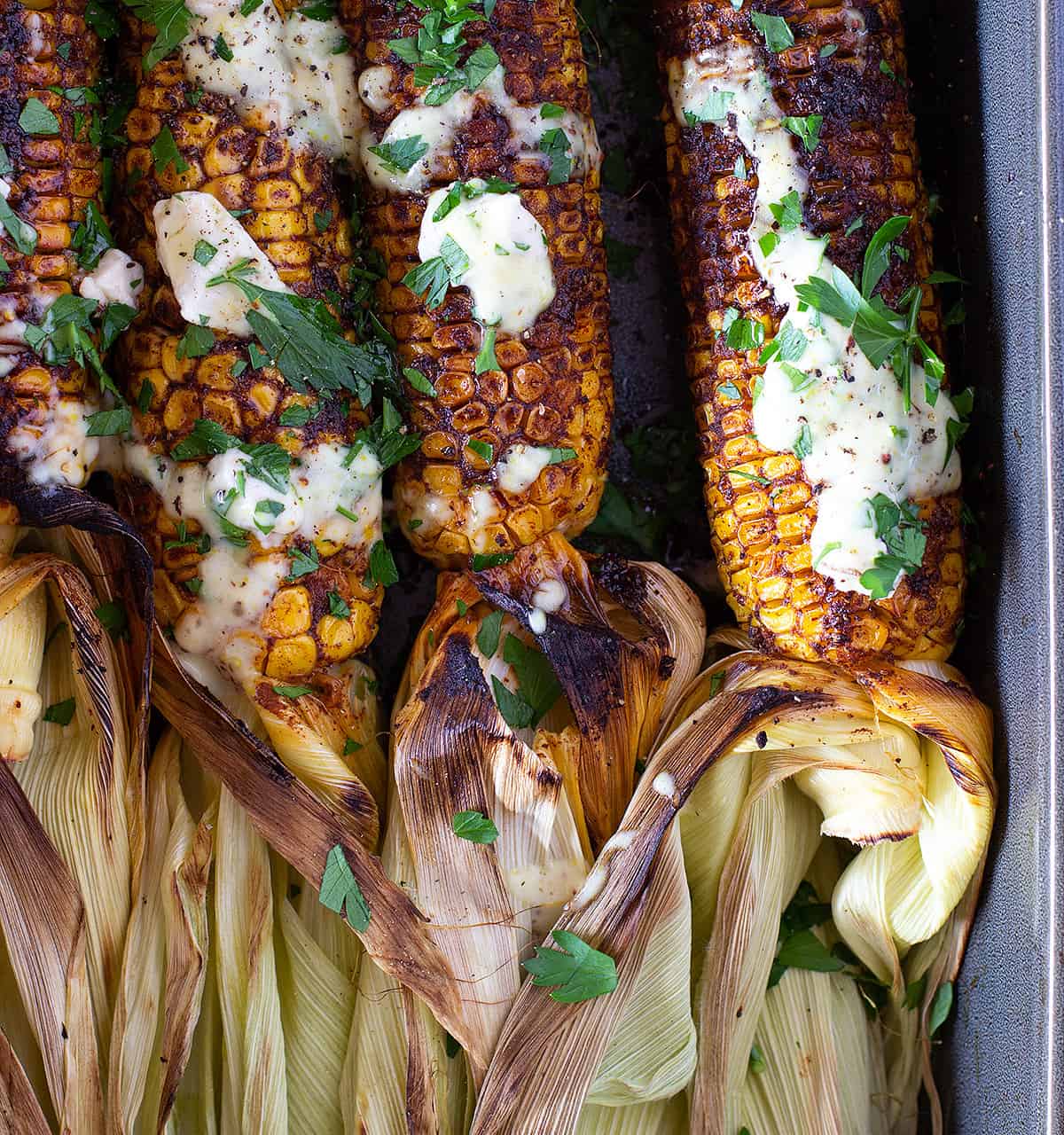 Today's revamped version has been dialled down in the cayenne pepper arena. I have also changed up the spice mix quite a lot to work with a more smoky flavour profile. The corn is taken all blistered and charred from the grill or bbq and then ideally drowned in homemade mayo and liberal dollops of nut mylk cheese.  In saying this I am yet to trial it on Hubbard. It's cautiously sitting in the fridge ready to be eaten, but I think I might have scarred him one time too many. Time will tell – if you hear someone cursing and screaming about death via corn cob you know it was still a fail. Wish me luck!
spicy smoky corn on the cob
serves

serves 4 as a side or a snack

preparation time

5 minutes

cooking time

15 – 20 minutes
ingredients
4 corn on the cobs, with husks
2 teaspoons smoked paprika
1 teaspoon sweet paprika
1/2 teaspoon fennel seeds
1/8 teaspoon cayenne pepper (or more if you like it fiery hot)
1/2 teaspoon salt
1.5 tablespoons extra virgin olive oil
// optional toppings //
4 tablespoons nut mylk cheese
4 tablespoons homemade mayo (or bought if easier)
method
Bring a large saucepan of water to the boil. Place the corn into the boiling water still in its husk and allow to boil for 3 minutes. Remove and set aside to drain.
In a small bowl combine the smoked and sweet paprika, fennel seeds, cayenne pepper and salt with extra virgin olive oil and mix well.
Peel the husks back off the corn but keep them attached (you don't have to do this, but its a nice way of presenting them and works as a fun handle). Use a kitchen brush to spread on the mixed spice marinade covering the corn cob all over. Set aside the leftovers as you will use this while they are cooking.
Turn on your grill to high heat, or heat up your bbq. Place the corn under the grill or on the bbq. Rotate the corn every few minutes as it blisters and blackens, coating with the left over spice marinade. Once the corn is nice and toasted all over then remove it from the heat.
Either enjoy as is, or spoon over generous dollops of nut mylk based cheese, homemade mayo (or vegan mayo if preferred) and sprinkle with fresh parsley for a real taste explosion.
nutritional information
This recipe is naturally egg free and nut free with the exclusion of the optional toppings.
Corn is a rich source of thiamine, riboflavin, niacin (vitamin B1, B2 and B3) and particularly B6. Corn is also an abundant source of minerals such as magnesium, iron, manganese and phosphorus. 1 cup of corn provides just under half of our daily fibre requirements (especially starch) making it an under utilised ingredient in our day-to-day cooking for providing complex carbohydrates.
Jessica Cox is a qualified practicing Nutritionist with a Bachelor Health Science (Nutrition) and over 15 years of clinical experience. She is the founder and director JCN Clinic, published author and established recipe developer. Jessica is well respected within health and wellness space for her no fad approach and use of evidence-based nutrition.