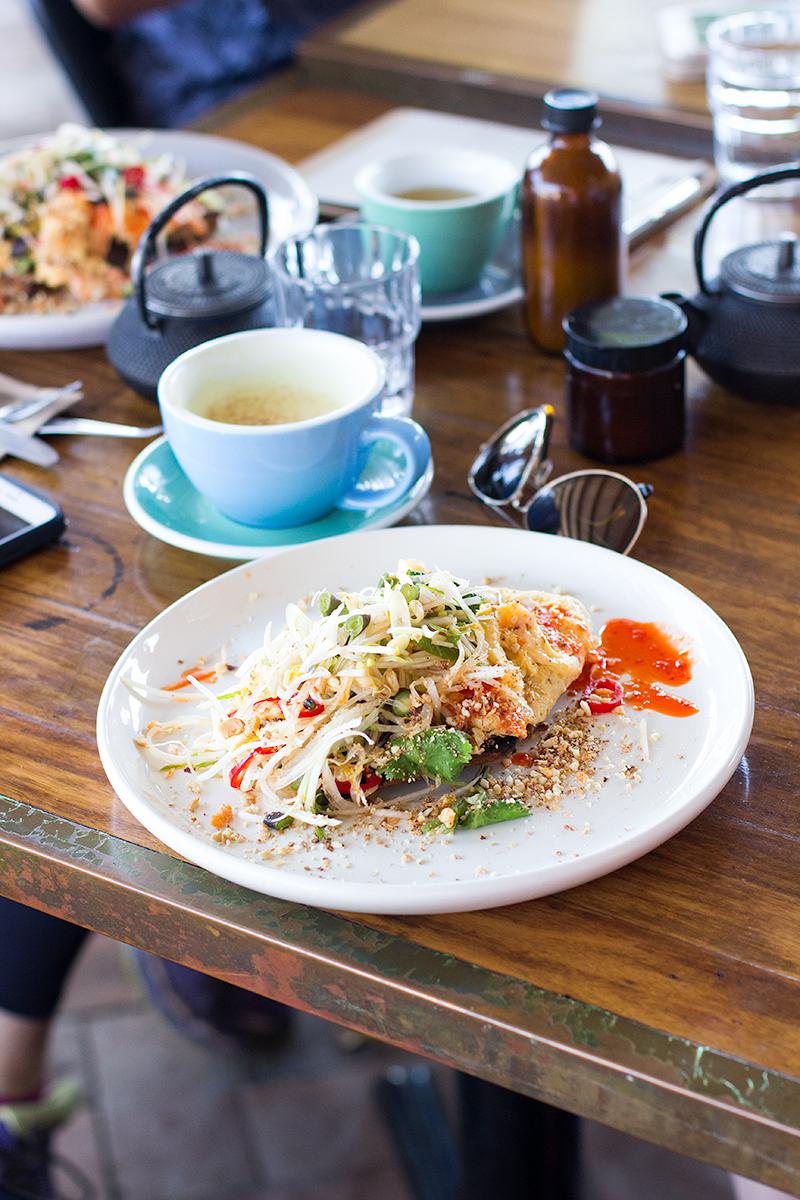 Dealing with food intolerances at the best of times can be a pain in the butt right? In the comfort of our own  kitchen with a fridge and pantry targeted at preparing intolerance friendly food it can be pretty easy to manage. After the initial changes and adjustment for intolerances we settle into new eating habits, discovering exciting alternatives and innovative ways to prepare meals.
Then comes dining out.
Eating out with intolerances can be fraught with problems, most of them I believe bought about by our own concerns of making too much of a fuss and therefore being embarrassed. The last thing we ever want to see is our clients at The JCN Clinic feeling like they cannot eat out and enjoy the pleasure of going to cafes and restaurants with loved ones. As a foodies this kills us! Therefore, I have put together some helpful tips to guide you through the mind-field that can be eating out.
Here are my top ten tips for eating out with intolerances to make the experiences easier:
Waiters are your friend: A waiter is the bridge way between you and the chef. They are used to dealing with menu requests on a daily basis. In today's food senstivity climate every second person has a need to modify their meal in some manner. You are certainly not an anomaly. In fact, majority of wait staff are more than happy to help you out and accommodate your needs if you ask nicely and are polite about it.
Ask questions! Pull the waiter aside and ask them for guidance. They generally know the menu well and can direct you towards the best meal option to suit your dietary requirements. For instance, you might be eyeballing a poached fish and the waiter points out that the fish is actually poached in milk. However, he or she would recommend the risotto as the chef uses olive oil in a tomato base with an easy adaptions for removing  parmesan for dairy free. You will also find that most waiters love to give you directions as to what meal would taste best with changes you might be considering. You may have a visual in your head of a certain adapted meal but when it comes out its not at all what you expected. The waiter can often prevent this from happening by knowing the dish and whether your modifications would suit.
Educate yourself: Even though food service staff are getting more savvy, don't assume that the chef and the waiters understand the finite details of your intolerances. For example, if you say dairy free, that might mean to the chef to just not use milk or cheese, yet they may not even think about butter. This is a common misconception and probably one of the most regular pit falls of eating out with a dairy intolerance. Ask when you are ordering for the specifics related to your intolerances, unless you are in a place that is astute about them and has coded the menu to suit. For instance, let the waiter know you would like dairy free, but can they ensure this means no butter too (chef's do love butter)!
Use side dishes on the menu to build a meal if you are really challenged: If you are out for breakfast and none of the main meals suit,  often you can build a great meal of your own using sides. For example, you could order some house made hash browns or roast pumpkin with spinach, mushrooms then add a protein such as bacon or smoked salmon. Often there is some house-made chutney that you can add to spice things up. Apply the same principle when out at mainstream restaurants and pubs. It often is easier to order two entrees dishes or sides than one set meal. 
Avoid the boring meal: To skirt around boring stripped back meals to suit food intolerances look at jazzing it up with sides, sauces or dips. An example here is a standard order like steak and chips. Ask for no steak sauce or chips (often coated in flour), but requesting some par boiled potatoes if they have them and some steamed veg /salad. Then ask for some salsa, hummus, olive tapenade or other options to use as sides that are often within the menu as accompaniments. Additionally, if you take something away like cheese or butter ask if you can have a side of some avocado or some olive oil for adding the creaminess back to the dish.
Check the bread: Don't just assume that gluten free bread is free from dairy, eggs etc. Often cafes will use supermarket brands that can have milk powder and eggs in them. I know it's a bummer but its worth just asking what bread they use or if its dairy/egg free if this is impotant to your needs. I know a local café near me that uses this amazing gluten free Turkish bread but it has dairy in it, which is such a bummer (for me anyway).
Know your stuff: If you need to eat egg free be knowledge about what has egg in it. This might sound obvious, but when you are knew to intolerances you need to think about ingredients in foods so you can also guide the waiter. For instance, a mayonnaise will have egg in it (many people think mayo is dairy) or risotto will be loaded with dairy even though you cant see the amount of cheese and butter that makes up the sauce it swims in.
Do the best you can do: If you have multiple intolerances (or are dealing with restrictive eating around SIBO or dysbiosis) just aim for a meal option with the least reactants. It's not always going to be feasible to get the meal spot on, so you are better to order something that covers the majors for you and then just relax on the others. You won't undo all your gut work with one meal out here and there. Just get back into it with the next meal.
Do your research beforehand: If you are making the booking then use google and the wonders of social media to find suitable places that make it so much easier for intolerances these days. Google things like ' healthy café in Wilston' or 'vegan café or 'paleo café in Clayfield' (vegan and paleo cafes are always intolerance friendly). Social media is a powerful tool for narrowing it down further as you can see pictures of the food and peoples comments. I always search with hash tags like #healthyrestaurantyarravalley #vegancafeyarravalley #hipstercafeyarravalley (true story).
Use the web: If someone else is booking get online beforehand and check out the menu. This can take away a lot of anxiety around what you will be uncertainly faced with when turning up, especially with a group bookings. This way you can have an idea of what might suit you and any adaptions that can be easy to make. You can also call or email a venue beforehand and ask them about what would be most suitable. You will find most venues are again more than happy to help.
Get over being embarrassed about asking questions: One moment of slight discomfort will often save you 24 to 72 hours of discomfort and way too many visits to the toilet. The more you ask questions the more comfortable you will become with it. Practice makes perfect.
If you have any tips of your own that you would like to share regarding eating out with intolerances feel welcome to share them below!
Need personalised nutrition advice catered to your needs?
If you are after personalised nutrition advice and dietary planning individualised to your health and dietary needs then contact us at The JCN Clinic with your enquiry. We are always happy to answer any questions you have!
Jessica Cox is a qualified practicing Nutritionist with a Bachelor Health Science (Nutrition) and over 15 years of clinical experience. She is the founder and director JCN Clinic, published author and established recipe developer. Jessica is well respected within health and wellness space for her no fad approach and use of evidence-based nutrition.