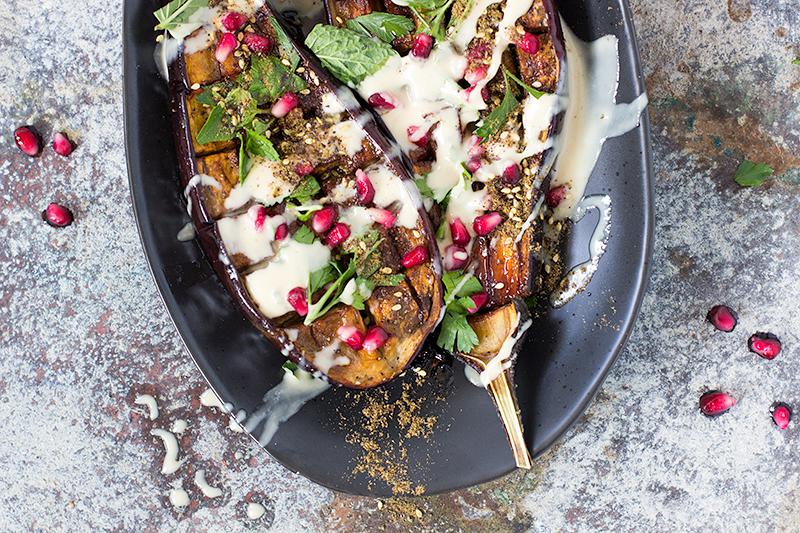 There are two types of people in this world. Those that like eggplant and those that do not. As a nutritionist helping you devise a meal plan catered to your needs, I will tell you its fine if you don't like eggplant, its all about a diet that works for you. However, tell me you don't like eggplant when I am not wearing my official nutritionist hat and I'll probably be giving you a slightly less neutral reaction. Something evolving a face palm, then a proclamation that we can no longer be friends.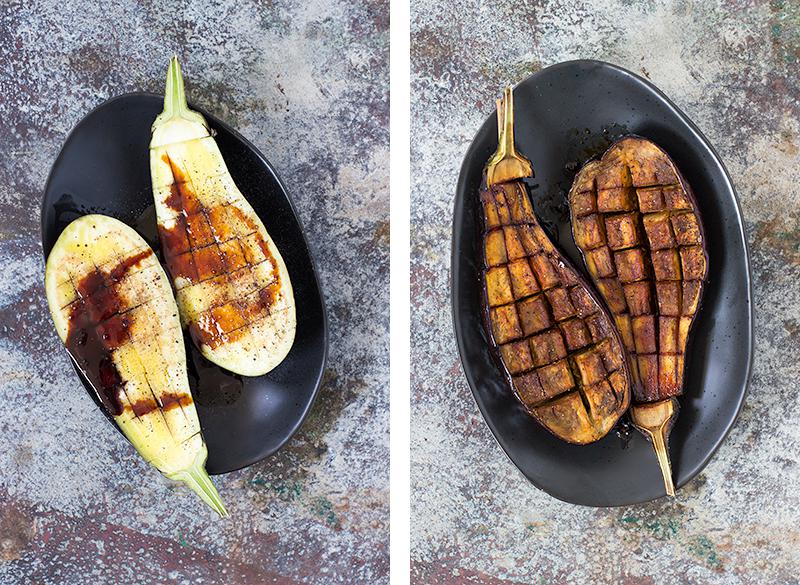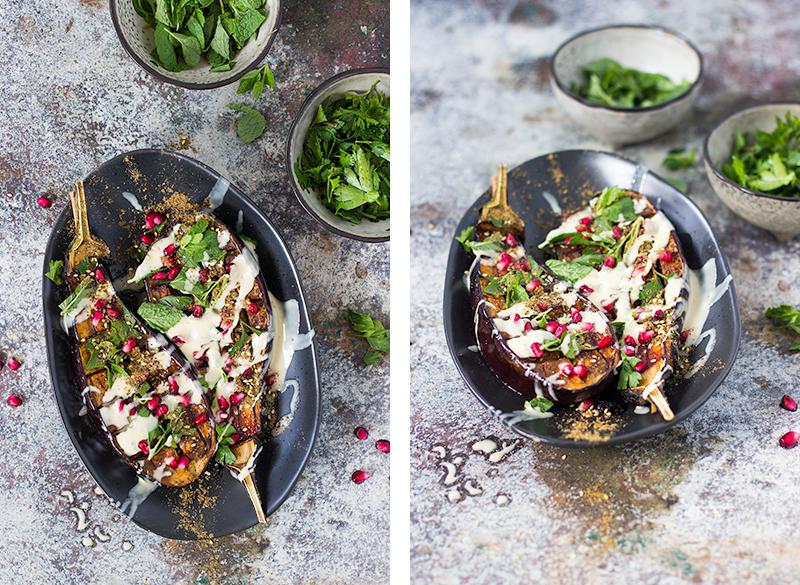 Dramatic? Well maybe a little, but I am passionate about eggplant. As passionate as one can be about a vegetable. I know its controversial as most people would tell you their favourite vegetable is a potato or sweet potato. My sister would slap me down for picking eggplant over potato. Yet eggplant wins for me even in the disapproving eyes of my sis. You see when you roast eggplant the outside edges goes ridiculously crispy and the inside turns super creamy. You can cut eggplant into strips and roast them till they are wafer like, then layer them in a wrap with hummus and kofta balls, or blend the molten creamy flesh with tahini, lemon and garlic to make babaganoush. You can layer thick pre roasted slices with oozy white sauce and tomato to make mousaka or layer slices on pizzas with olives and feta. I could go on.
The sign of a great eggplant is one that is tight and firm without too many seeds. When cooked it should not have any bitterness, if so this tells you the eggplant is past season and has bolted to quickly. In Turkey years ago I remember someone saying to me that they had heard our eggplants are like sponges, in that they soak up an abundance of oil. The eggplants they cooked in Turkey are those long finger eggplants that have less surface area to soak up olive oil, unlike the big eggplants we tend have more readily here. Let me just say I have no issues with my eggplants soaking up olive oil. The more the better. Just use good quality olive oil and we are all good.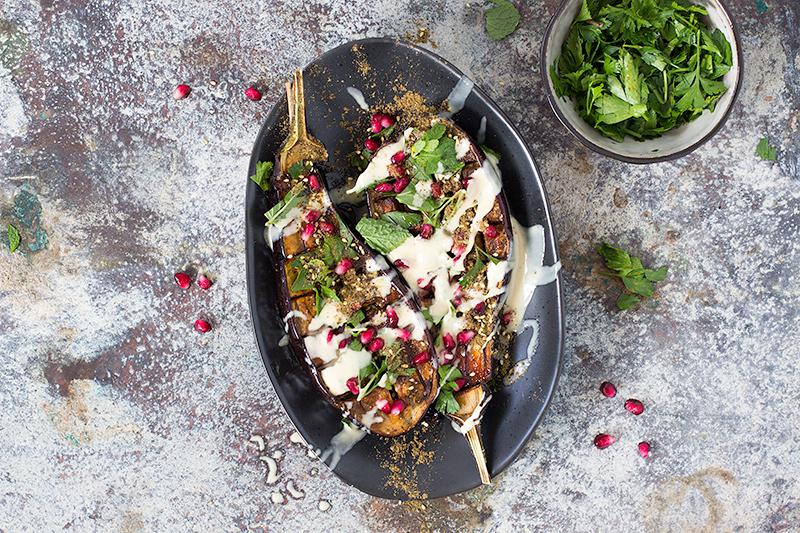 In our past house we renovated we had a fabulous vegetable garden were we grew our own eggplants. We had so much in one season that we grilled them on the bbq and then kept them in large tubs submerged in olive oil in the fridge. Can you imagine being able to just go to the fridge and pull grilled eggplant strips out at anytime ready to go, dripping with evoo? Gets me salivating thinking about it.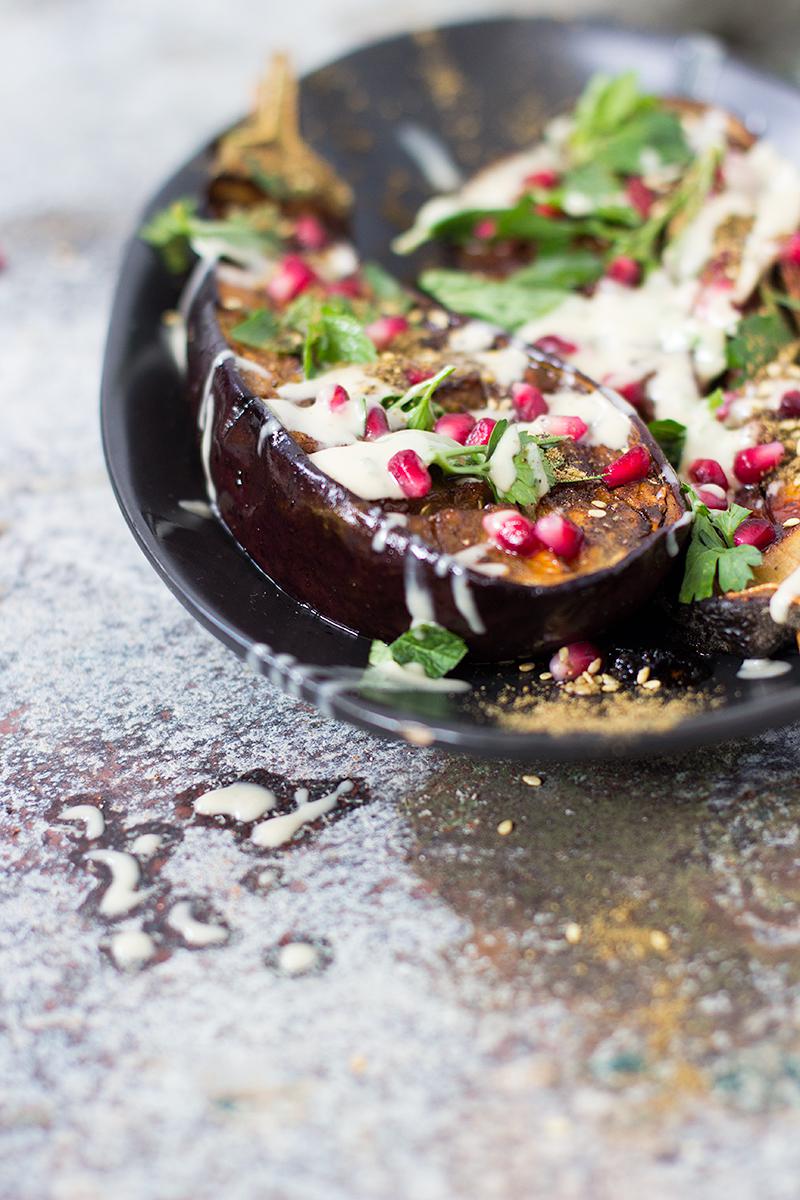 At present we have no garden. A sad fact that was a brutal decision with the new renovation, otherwise my hubby would spend way to much time in the garden tending to plants and talking to them instead of building our house. Its amazing how much time you can spend in the garden when there are other jobs to be done. "I've just got to water the garden" I would be told and then a few hours later he would still be out there and I'd know another day had been lost to tomatoes. I guess we finished the house eventually but I do wonder how much quicker it would have been without that garden.
As for this eggplant recipe, I hope you enjoy it as much as I do. If its not your thing that's fine, just perhaps don't tell me. Let's remain friends shall we? xx
roasted eggplant w date syrup and tahini dressing
serves

serves 2 as a side dish

preparation time

10 minutes

cooking time

30 – 40 minutes
ingredients
1 large eggplant
1 tablespoon extra virgin olive oil + a little more evoo love for dressing
1 tablespoon date syrup (from health food stores, pomegranate molasses also works well)
1/2 tsp salt
1/2 teaspoon pepper
2 tablespoons tahini
2 tablespoons pomegranate arils
1/8 cup roughly chopped mint leaves
1/4 cup roughly chopped parsley leaves
2 teaspoons zaatar (or dukkah)
method
Preheat oven to 190c. Slice eggplant in half lengthways and then use a knife to score the eggplant in a grid like fashion deep down to its base. Drizzle each half of the eggplant with 1 tablespoon each of extra virgin olive oil and rub into the cuts with your fingers. Drizzle 1/2 tablespoon over each eggplant half of the date syrup and rub in once again with your finger. Season well with salt and pepper.
Rub the outside of the eggplants with a little more evoo and then place on a baking tray and put in the oven to bake for around 30 – 40 minutes, depending on the size of your eggplants. The eggplants are ready when they are softened right through and golden on the top.
Place eggplants on your serving dish and drizzle each half with a tablespoon of tahini. Scatter over the pomegranate arils, parsley and mint. Sprinkle with the zaatar and then finish with an extra drizzle of evoo.
Serve with your favourite protein, goes lovely with sticky sweet spiced drumsticks.
nutritional information
Eggplants are low GI, fibre rich, vitamin B1, copper, potassium, folate, vitamin K, & beta carotene. The fibre in eggplant is insoluble, helping to keep things moving along as they should through the body. A study demonstrated that raw and cooked eggplant contained potent cardio protective compounds due to their impressive antioxidant status of vitamin A, vitamin C and beta-carotene (Das et al, 2011).
Jessica Cox is a qualified practicing Nutritionist with a Bachelor Health Science (Nutrition) and over 15 years of clinical experience. She is the founder and director JCN Clinic, published author and established recipe developer. Jessica is well respected within health and wellness space for her no fad approach and use of evidence-based nutrition.