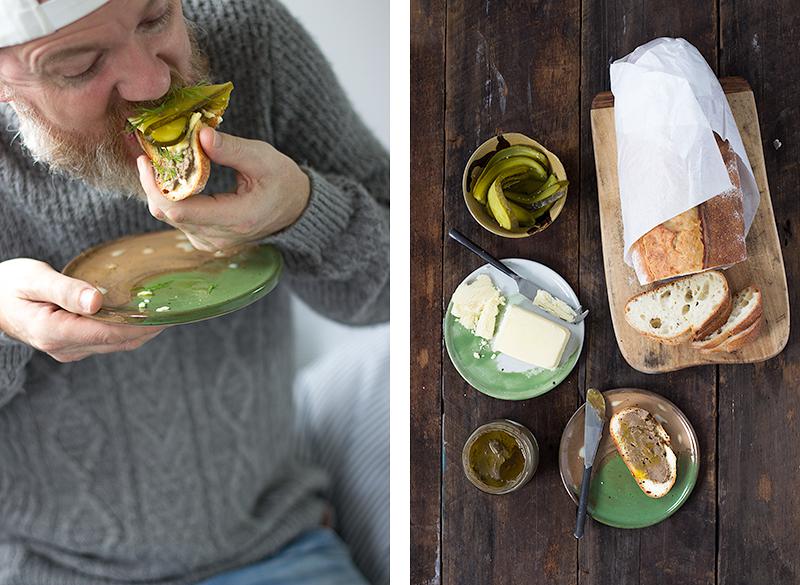 This is one of those recipes that I have been dying to create and get on the website here for ages, yet struggled with making it happen. Between remembering to remind my hubby to get the organic liver from the butcher, him forgetting to ask for it and the butcher forgetting to place the order there were quite a few initial hurdles. However, once the livers finally appeared in the fridge last weekend I knew I had a short window of time while they were fresh. It was go time.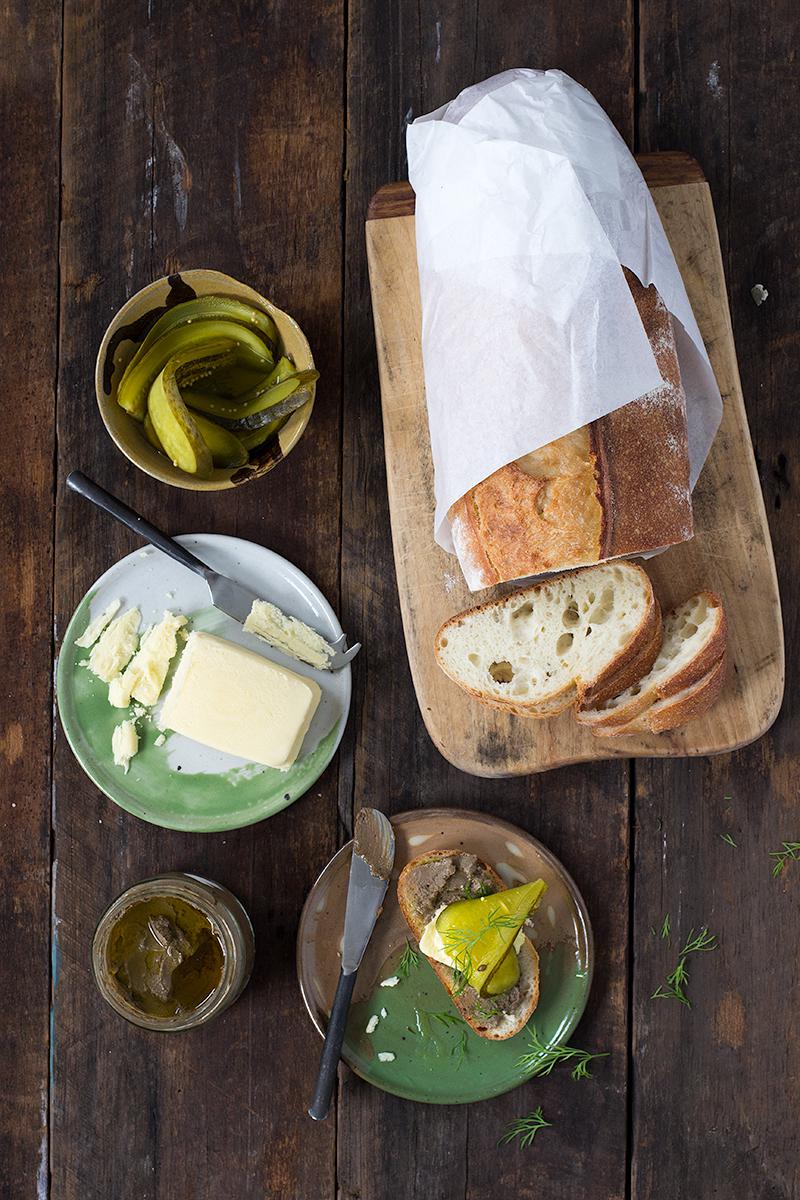 Liver is not the most glamorous choice when it comes to food. I get that. The thing is, liver is like eating a power charged multivitamin. I always use the analogy in clinic that our liver is like central station within our bodies. Everything passes through there, being repacked and reshuffled. Vitamins and minerals are stored away like one might do if they needed to store some extra luggage while off to explore a new city. Because of this, eating liver means you are consuming quite the storage house filled with an abundance of minerals, vitamins, amino acids and fats all in one.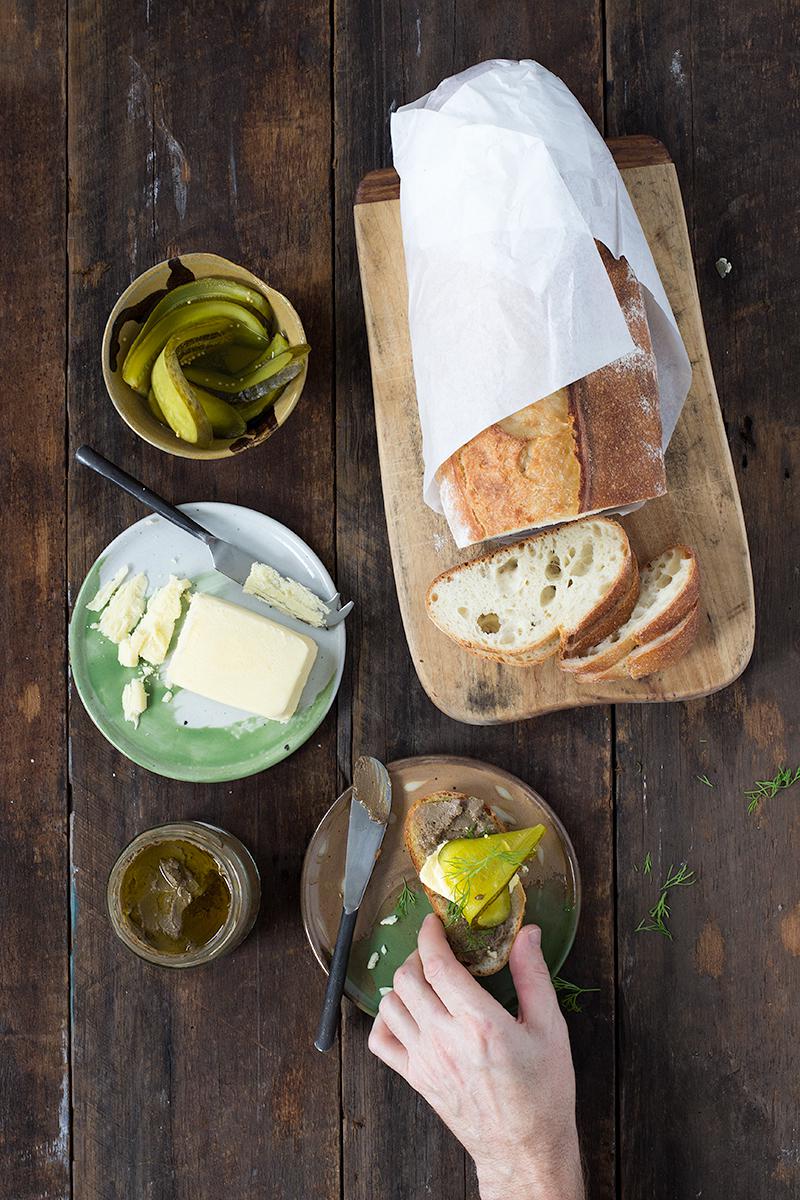 The liver is also our major detoxification organ so choosing organic liver to eat is quite important. I'm pretty flexible with organic knowing that trying to eat everything organic can stress people out financially and time wise, often in a counterproductive manner. I definitely draw a line in the sand with liver however as we don't want to be eating the stored toxins of animals that have been exposed to chemicals and/or hormones. Certainly not ideal.
Another reason to embrace eating liver is that it celebrates the nose to tail concept. I obviously eat meat, but I am deeply passionate about where the meat has come from, how the animal was treated and using the entirety of the animal once slaughtered to make sure nothing is wasted. It disturbs me that so many people within our culture will only eat a certain cut of steak for instance ignoring the rest of the animal and all it has to give. Wastage…ugghhh!!!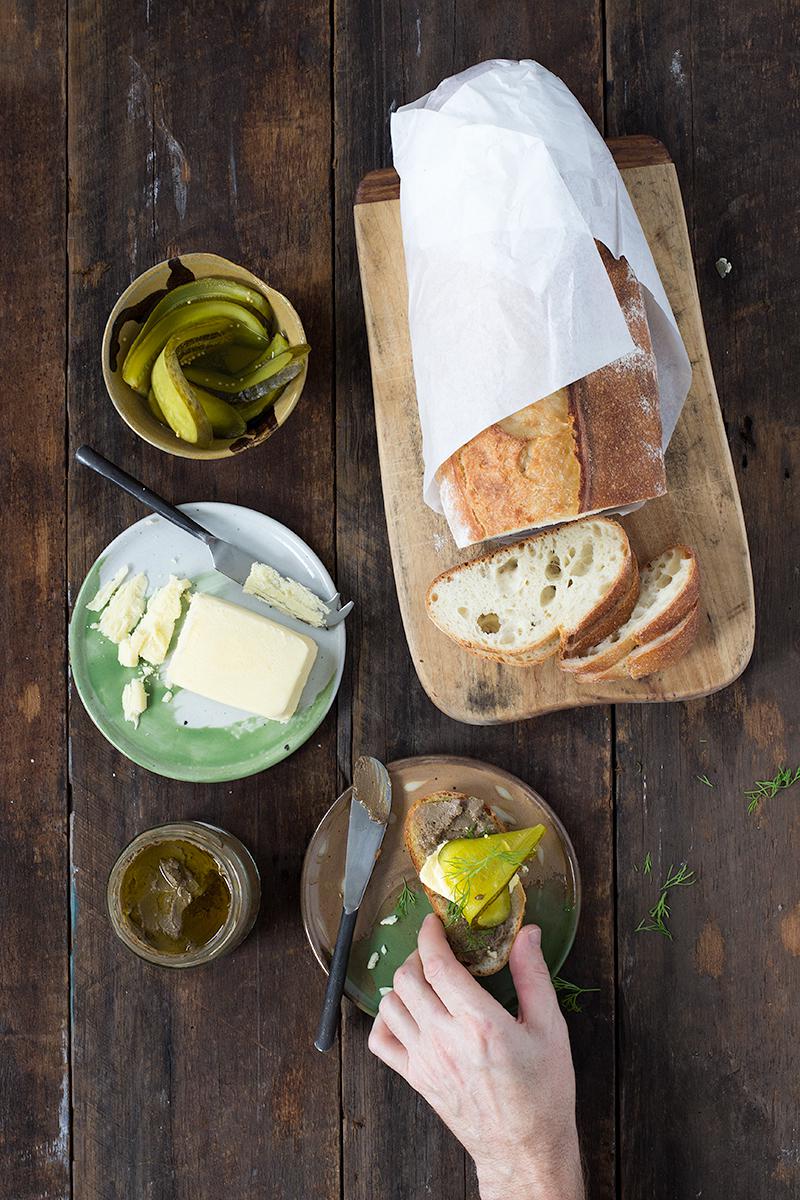 Organ meats are a primal part of nose to tail eating. Of course there are a wide variety of other options like tripe, kidney's etc that I know freak a lot of people out. I was out to dinner with my sister a few months ago and the Italian restaurant we were at served her a tripe stew. As a borderline vegetarian this was a bit of a shock! I hadn't really eaten tripe before (not that I could remember anyway) so I swapped with her and actually really enjoyed it.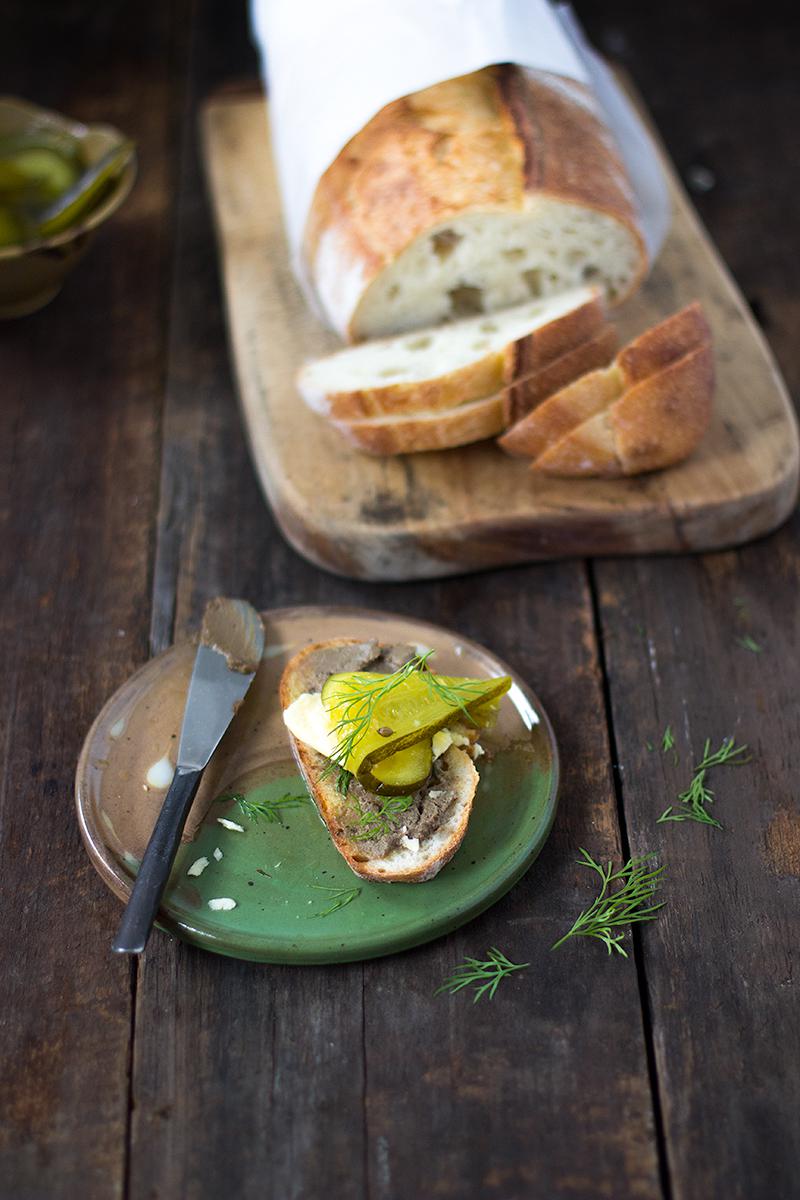 You see we have such pre-conceived notions about these foods before we even give them a chance. Stepping outside the box with food is so important to expose our body to different experiences, nutritional diversity and exciting fuel for our microbiome. I'm a staunch believer in giving everything a go once three times. If you don't like it then I'll take it off the table.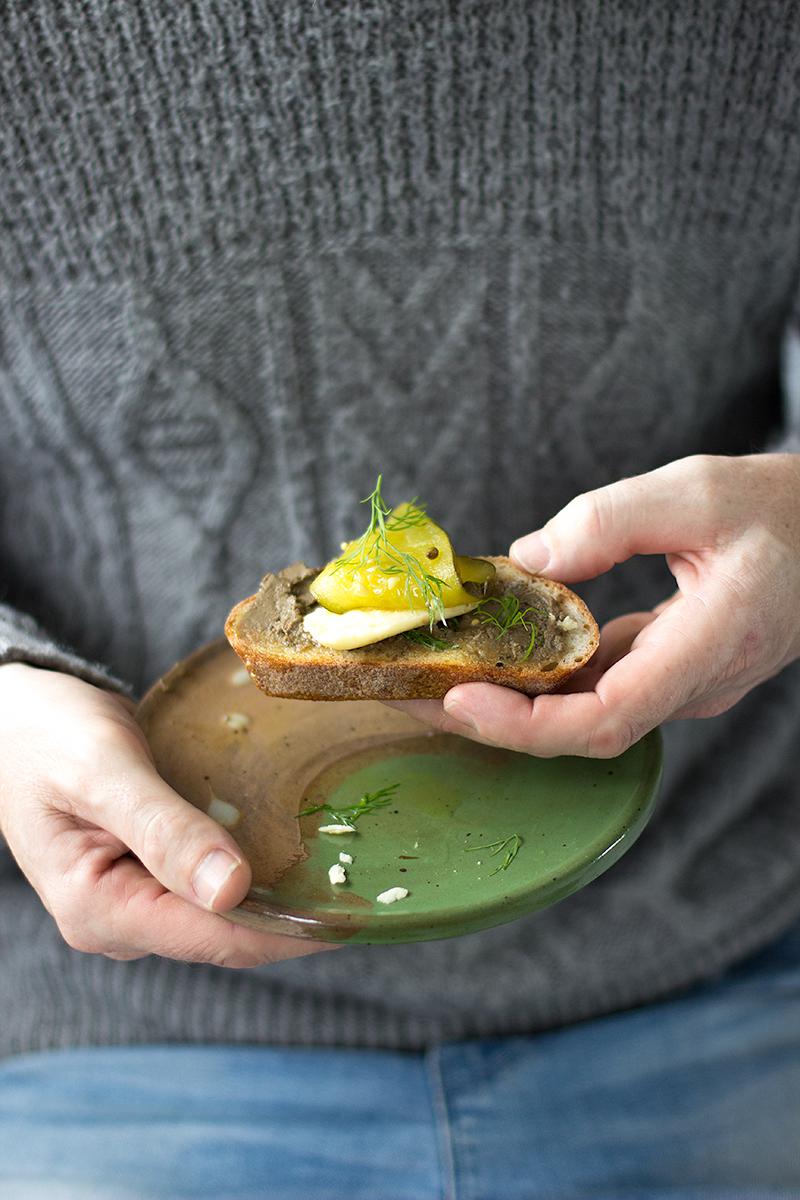 Pate is traditionally served as part of a platter with crackers, cheese and so forth. By all means use pate in this way, but I am also a big fan of incorporating it into meals. Think about it as a spread on toast instead of nut butter or avocado. Spoon some onto a freshly cooked omelette or onto some mushroom risotto. The flavours of pate are so earthy and marry terrifically with eggs, mushrooms and grains. Think of pate like truffles…just a little more bloody wobbly.
dairy free pate
serves

makes 2 jars of 300g pate each

preparation time

1 hour + ideally 24 hours in the fridge

cooking time

10 minutes
ingredients
500g organic chicken or lamb liver (I used lamb here)
1/4 cup cold pressed macadamia nut oil
2 tablespoons sage leaves
2 teaspoons thyme leaves
3 shallots, finely diced
2 garlic cloves, crushed
2 anchovies
additional 3/4 cup cold pressed macadamia nut oil for blending
1/2 teaspoon salt
3/4 teaspoon pepper
1/4 teaspoon grated (or ground) nutmeg
extra virgin olive oil for sealing pate in jars
method
Start by cutting any white sinew and cartilage from the livers, and then cut them up into large diced pieces. Rinse liver in a colander under cold water and drain very well.
Place 1/2 of the macadamia nut oil in a medium – high heat pan and add in half of the liver. Cook for a few minutes on each side, basically searing to slightly browning but retaining their pinkness in the middle. Remove the first batch and set aside. Repeat with remaining liver and the rest of the macadamia nut oil, then set this aside with the other cooked liver.
Now add to the pan with the pan juices left the sage, thyme, garlic, anchovies and shallots and sauté on a very low heat until the shallots have softened, around 8 – 10 minutes.
Place the liver in a blender with the all of the sautéed goodness from the pan and all its juices. Season with salt and pepper and add in the remaining 3/4 cup of macadamia nut oil and the nutmeg. Blend till creamy like a mousse. If your blender will not give a creamy consistency you can choose to push the blended pate through a sieve (if you can be bothered).
Spoon pate into wide lid jars or dishes and then cover with around 1/2 cm of olive oil and place in the fridge to cool. You can eat the pate straight away, but it is best if you can at least leave it for 24 hours for the flavours to develop.
The pate will last in the fridge for a good 4 -5 days, then freeze any leftovers.
nutritional information
Oh the wonders of liver! Liver is a wonderful source of protein and also contains a mix of all fatty acids. Liver is wildly rich in vitamin A, C, B2, B3, B5,B6, folate and B12 along with minerals iron, phosphorus, zinc, copper and selenium. With such an abundance of vitamin and minerals liver is a great dietary option for overall wellness.
Due to the significantly high amounts of B12, iron and B vitamins liver is a magnificent dietary option for those looking to boost their iron and B12 levels through their diet.
Jessica Cox is a qualified practicing Nutritionist with a Bachelor Health Science (Nutrition) and over 15 years of clinical experience. She is the founder and director JCN Clinic, published author and established recipe developer. Jessica is well respected within health and wellness space for her no fad approach and use of evidence-based nutrition.