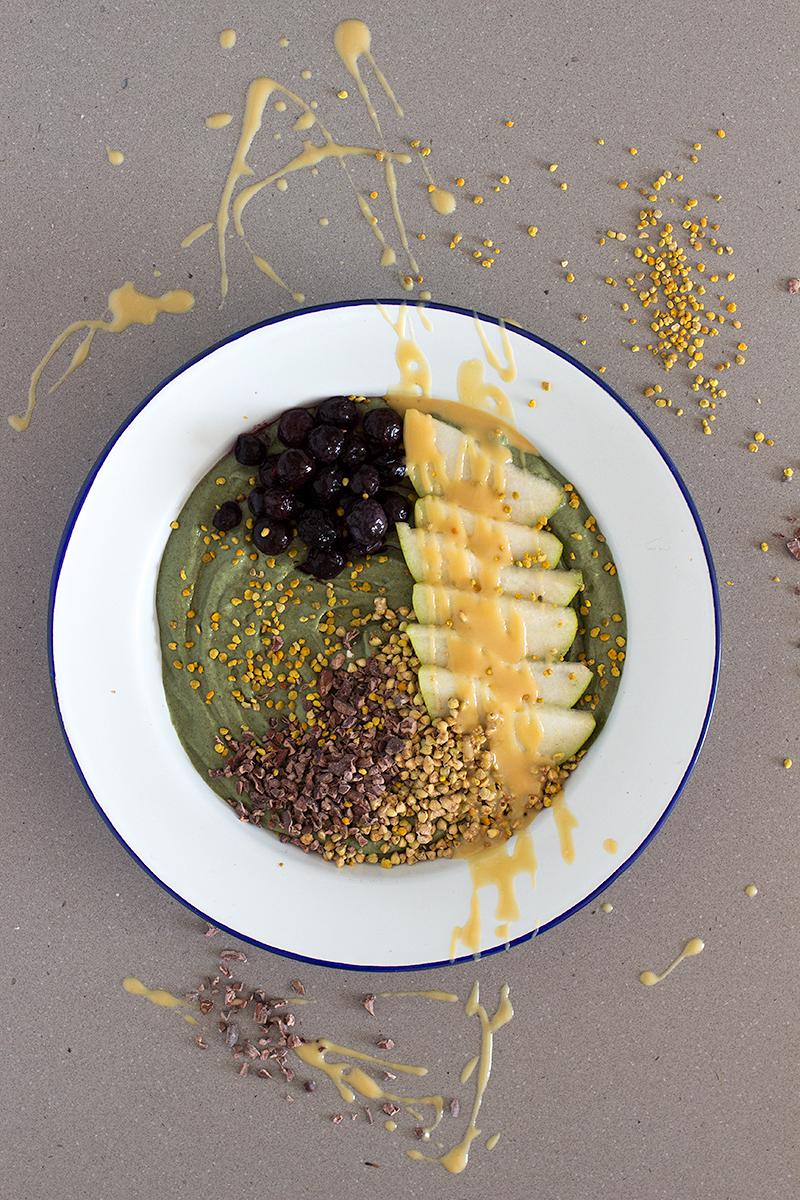 It only takes 2 minutes on Instagram before you scroll across some fancy smoothie bowl looking like something a chef put together in an extravagant dessert bar. Smoothie bowls have exponentially grown in popularity and become uber fashionable. There are now smoothie bowl cafes serving all sorts of concoctions and flavours, ready to be devoured by eagerly awaiting cliental in active wear.
Now, lets get one thing straight. I am not bagging out smoothie bowls. I love a good smoothie bowl. Anyone who has scrolled through my own Insta or Facebook will see them occasionally popping up. One of my favourite down time things to do is to head out for a morning of bulk food shopping after a work out over in Bulimba, then hit up Cocobliss in the sunshine. Just me, a smoothie bowl and my active wear.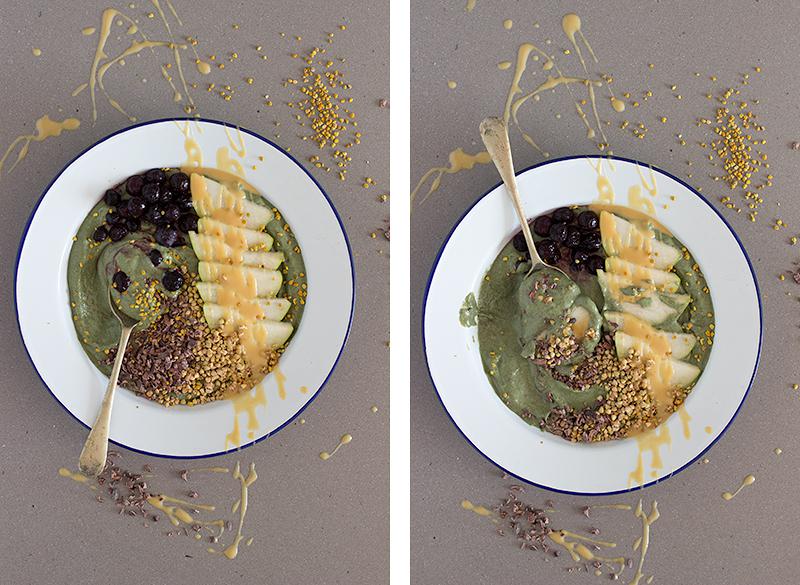 What does get me a little fired up though is the amount of smoothie bowls I see on social media that do not constitute a balanced meal. Profiles with significant high followings are posting their breakfast smoothie bowls with ingredient lists consisting of nothing but some blended fruit topped with some more fruit, a sprinkle of some pretty bee pollen, edible flowers and some raw chocolate pieces. The problem with these types of images is that they are veiwed by a highly influential audience and they are presenting a perceived 'healthy' breakfast option that is in fact not a nutritionally sound meal. Sure, once in a while its not the end of the world to eat something like this, but on a daily basis this type of breakfast will lead to macronutrient deficiencies and associated symtoms.
A smoothie bowl, (just like a smoothie) that is consumed as a main meal must include the following:
protein – this could be protein powder, blended silken tofu, a raw egg or natural yoghurt
complex carbs – this could be oats, soaked buckwheat, quinoa flakes (though quinoa flakes are a little bitter) even a gf weetbix as I have used here. You can either blend these into your smoothie or use them on top once you serve your smoothie, but you need to ensure you are getting at least 1/4 cup of your grain of choice.
fats – think avocado, nut butter, flaxseed oil, seeds, nuts, coconut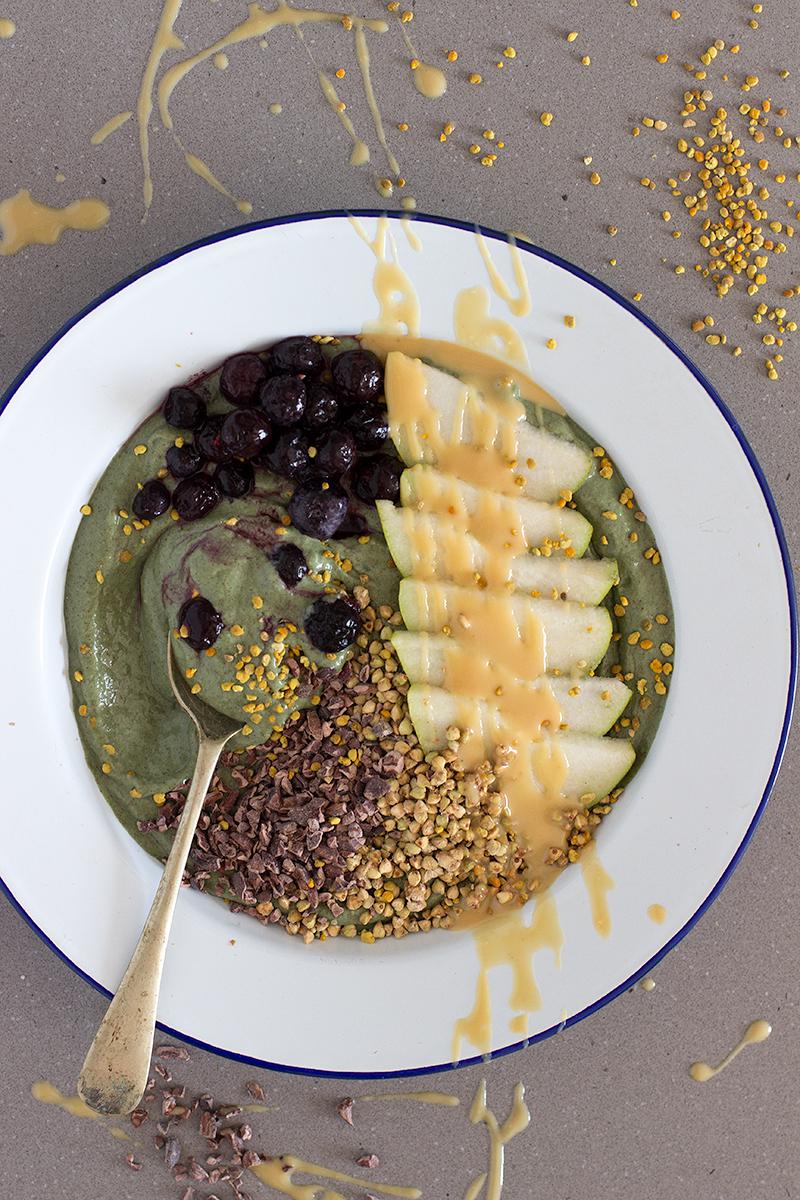 Then, we can look at the add on's that make the flavours come together:
fruit – any frozen fruit generally works such as banana, berries, mango, pear, papaya, pineapple, stewed fruit etc – frozen is always best. You want the fruit to be around 1 serving size or about 1/3 – 1/2 cup maximum. If you want to add more fruit to the top of your bowl when serving, then keep your fruit content on the lower side when making the actual smoothie.
vegetables – again, there are so many that can be used. Usually the greens are the most popular like spinach, kale, basil, mint, cucumber, zucchini. Carrot and beetroots also work well. Add around 1/3 – 1/2 cup maximum.
add ons to get your fancy pants going – these include bee pollen, buckini's, pretty granola's, cacao nibs, shredded coconut etc. These toppings create crunch and texture and of course create a visual feast, but they are not the core base of this meal and should not be seen as providing enough nutrition on their own.
That my dear friends is how to put together a smoothie bowl. Of course the flavour combinations are endless just as a regular smoothie is. As long as you keep these fundamentals in mind then you can go to town with the flavours that float your boat. After all, its okay to get a little fancy and enjoy a trend, just ensure you are doing it right to have you feeling tip top overall. x
how to make a balanced, fancy pants smoothie bowl
serves

serves 1

preparation time

5 minutes

cooking time

nil
ingredients
1 banana, frozen
1 small stick celery, ideally frozen
1 small piece of fresh turmeric or 1/2 tsp powdered (optional)
1/4 small avocado
scant 1/4 cup oats (gf oats if needed) or soaked buckwheat or x1 GF weetbix
1.5 teaspoon cinnamon
2 heaped teaspoons peanut butter
3 – 4 tablespoons almond milk (or milk of choice)
1 heaped tablespoon protein powder of choice ( I like natural so the smoothie ingredients speak for themselves)
1 teaspoon spirulina (optional)
1 medjool date (optional)
5 – 6 ice cubes
// toppings //
buckini's, sliced pear, blueberries, nut butter, cacao nibs, bee pollen
method
Place all smoothie ingredients in a high speed blender and blend till thick and creamy.
Spoon out into a serving bowl and top with your favourite toppings, generally a selection of sliced fruit, berries, a little drizzle of nut butter and something with crunch factor like buckini's, cacao nibs or bee pollen.
nutritional information
This smoothie bowl is a sustaining balance of complex carbs, protein and essential fats. Enjoy this smoothie bowl as a main meal and ensure you follow the guidelines above if you are changing around the fruits and vegetables to suit any flavours that you like.
The celery in this smoothie bowl is quite subtle in its taste, if anything adding an underlying freshness to the overall flavour. Celery is often referred to as a blood cleanser and a diuretic. It is rich in phenolic phytonutrients, which have high antioxidant capacity (well documented in a 2010 study- J Food Science). Celery is also rich in Vitamin A, Vitamin K potassium and folate.
Jessica Cox is a qualified practicing Nutritionist with a Bachelor Health Science (Nutrition) and over 15 years of clinical experience. She is the founder and director JCN Clinic, published author and established recipe developer. Jessica is well respected within health and wellness space for her no fad approach and use of evidence-based nutrition.