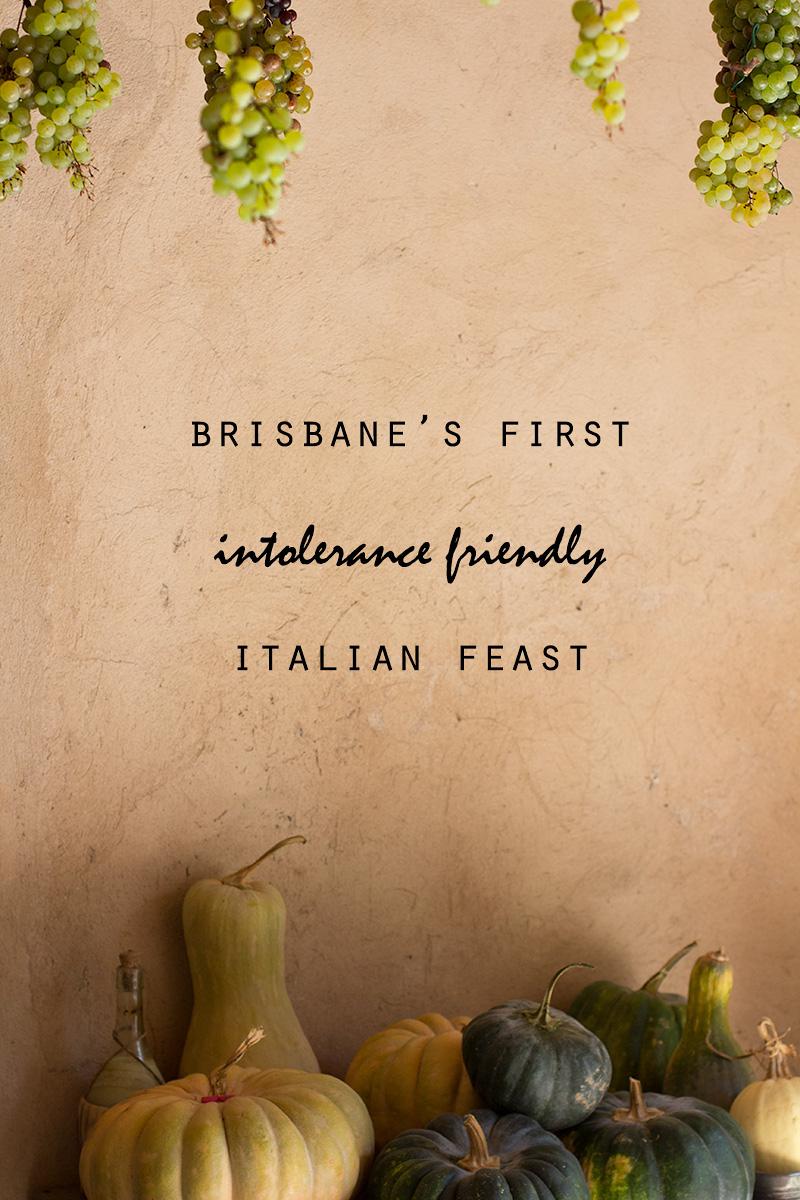 The JCN clinic is super excited to present Brisbane's first Food Intolerance Friendly Italian Lunch!
Here at the JCN Clinic we want to show you how living with food intolerances does not equate to missing out, and what better way to do so than with an Italian feast filled with delicious produce! Italian cooking is famous for not only being soul satisfying and full of flavour, but heavy handed on the dairy and gluten front. However, we want to show you if you're gluten or dairy free, it is possible to put Italian back on the menu.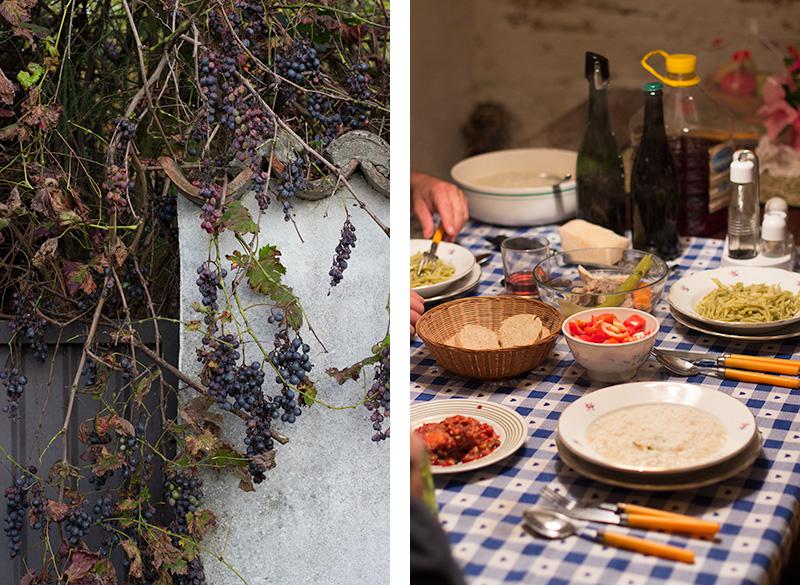 Come and join us as we show you how over a 3 course gluten-free and dairy-free Italian feast. Salivating just at the thought?  Take a peek at what Italian delights your tastebuds are in for in the menu below.
Each course has 3 options to pick from; warning this is not designed to be any easy task! On finalisation of your booking we will ask you to choose your meal choices from the menu ensuring your choices are met on the day.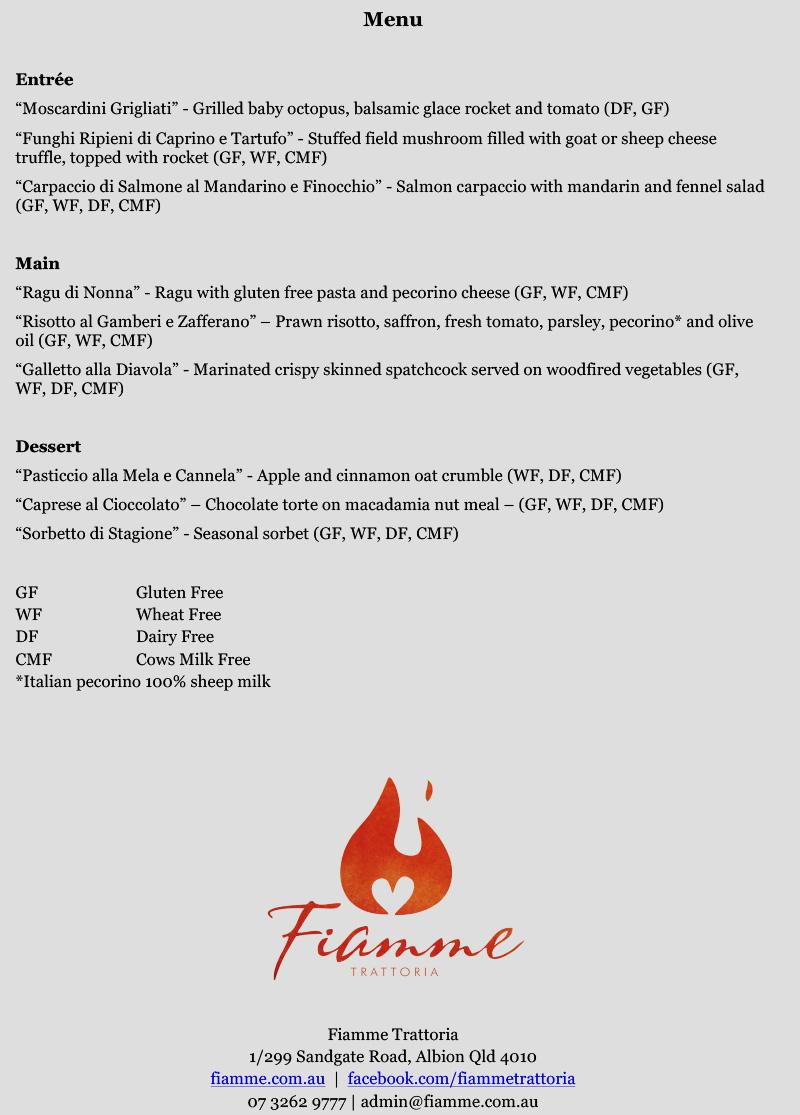 The details:
Please note: We have only 50 seats available, so get in quick,  you do not want to miss out!  This event will fill up super fast!!
Date: Sunday 5th July
Time: 1pm start
Location: Fiamme Trattoria, 1/299 Sandgate Road, Albion, Brisbane
Cost: $75
What's Included in this cost:
Your 3 course Italian Lunch with San Pellegrino provided,
PLUS, a Wholefood Gift Bag featuring products from a selection of our favourite companies:
PLUS, Lucky Door Prizes from a selection of our favourite local companies:
Luz Almond (includes fresh almond milks, luz almond icecream and other luz almond goodies!)
To secure your seat and any family and/or friends seats who you would like to bring along with you, please contact the JCN clinic on reception@jessicacox.com.au  or call 0411161730 or conact us here.
 Please note, bookings will only be secured once payment is received. 
We look forward to hearing from you and of course dining with you soon!
Jessica Cox is a qualified practicing Nutritionist with a Bachelor Health Science (Nutrition) and over 15 years of clinical experience. She is the founder and director JCN Clinic, published author and established recipe developer. Jessica is well respected within health and wellness space for her no fad approach and use of evidence-based nutrition.