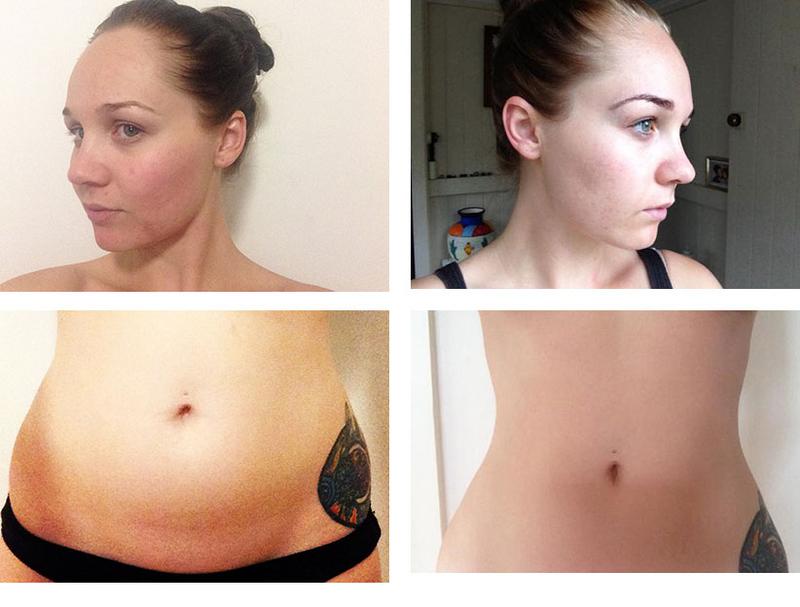 They say a picture can say a thousand words, and in this case I think that saying earns it's merit. In just 12 weeks Lahnee is not only feeling healthier, more vibrant and energised, but outwardly she has a new glow, her skin has cleared up and her bloating has dramatically reduced.
To the right, you can see Lahnee's 'before' photos (right hand side) followed 12 weeks later by her 'after' photos. You can physically see the difference in Lahnee's skin along with a dramatic change in her bloating around the mid section.
As a practitioner, there is nothing more rewarding than seeing your clients success. When you see a client walk through the door with bounce in their step and a glow to their skin, it is indescribably satisfying. That is why I do what I do.
Read the latest from Lahnee herself on her latest blog update and hear how much this process really has been a journey of self discovery and new found vigour.
Inspired by Lahnee's success? Pop me an email and lets get you kick started in the New Year on your own 'healthy you' journey. xo