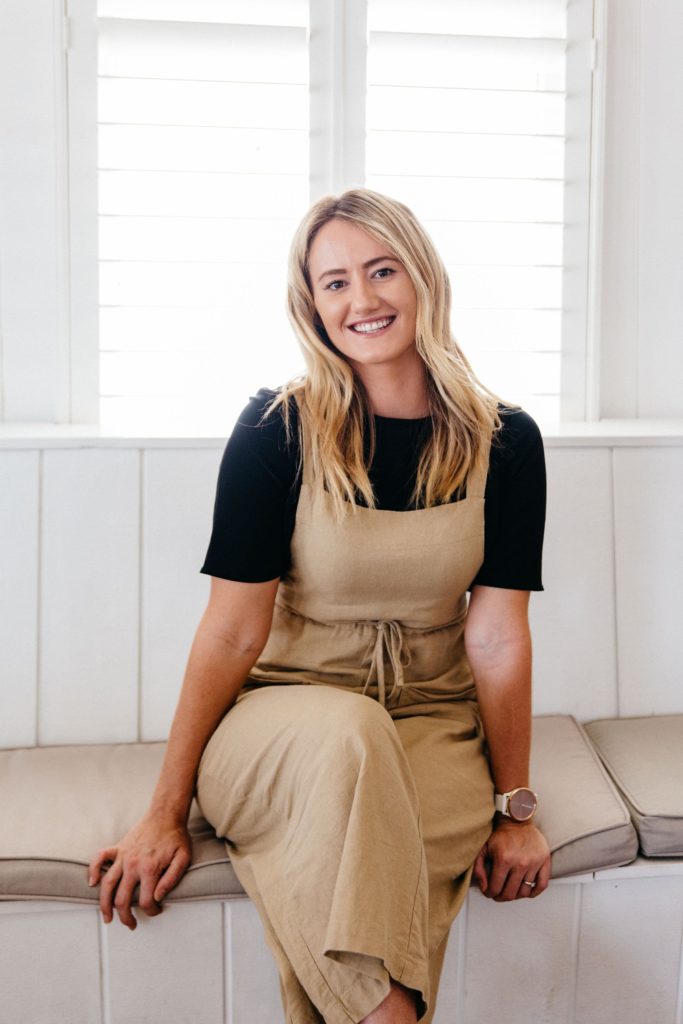 meet kara, jcn clinic brisbane nutritionist
Meet Kara Mackrell, the newest member of The JCN Clinic Nutritionist team! Kara has a Bachelor of Health Science in Clinical Nutrition. Akin to our other JCN Nutritionists, Kara is super passionate about nutrition as a therapeutic tool. Kara strives to empower individuals to "take charge of their health and feel confident and healthy in their own skin". We are super excited to have Kara join our team here at The JCN Clinic. As always, we want you to get to know Kara, so let's take this opportunity to formally introduce Kara to the JCN team and ask her a little bit about herself….
Hi Kara! Tell us a bit about yourself and where you are from.
Hello! Where do I begin? I'm a nutritionist, foodie, and feminine circle facilitator – I am obsessed with empowering individuals to take charge of their health and feel confident and healthy in their own skin. I have a huge passion for using food as a therapeutic tool and I believe that diet is the best place to start when it comes to health. I grew up in Noosa on the Sunshine Coast and I've been living in Brisbane for 5 years now!
What drew you to a career in health and nutrition?
My own experience with hormonal complications, anxiety and chronic fatigue as a teen and during my early 20's lead me down the path of Nutritional Medicine and I've never looked back. I became fascinated with the human body and still to this day I'm amazed by the body's ability to heal and thrive given the right environment.
As a Nutritionist, what does 'healthy eating' mean to you?
I believe healthy eating comes from the relationship we have with ourselves, our environment and our diet first and foremost. There is no one size fits when it comes to nutrition because we all have unique needs and requirements.
What are you super passionate about in the nutrition space? Is there a niche area in particular that absolutely fills your cup?
I'm super passionate about all things menstrual cycle health, hormones and in particular, PCOS, post-pill acne and menstrual cycle irregularities.  I'm also a huge fan of navigating food intolerances, gut-related concerns and SIBO.
Need personalised nutrition advice catered to your needs?
If you are after personalised nutrition advice and dietary planning individualised to your health and dietary needs then contact us at The JCN Clinic with your enquiry. We are always happy to answer any questions you have!
What are three staple ingredients you can simply cannot live without in your pantry/kitchen?
Tea, oat milk & honey!
What is your favourite meal?
Ramen! I love making my own broths and getting creative with ramen style dishes and it's my go-to when eating out.
Do you have a cooking idol? Someone who inspires you in the kitchen…
I absolutely love Jess's recipes and cooking style, so Jess Cox for sure! Also, Jamie Oliver, I love his real food movement and simple recipes.
What are your interests outside the JCN Clinic?
Holding women circles, cooking and capturing aesthetic photos of food & movement! 
Where can we find you on social media & join in on everything that you have shared and inspire us with?
My business is called Kara Ivy Nutrition and you can find me on Instagram @karaivy_ and my website is www.karaivynutrition.com
---
We are super excited to have Kara join our team here at The JCN Clinic, Kara is available for consultations at The JCN Clinic on Mondays & Tuesdays with bookings online here . Alternatively you can contact us at The JCN Clinic reception with any queries or questions.