meet new jcn practitioner, sheridan genrich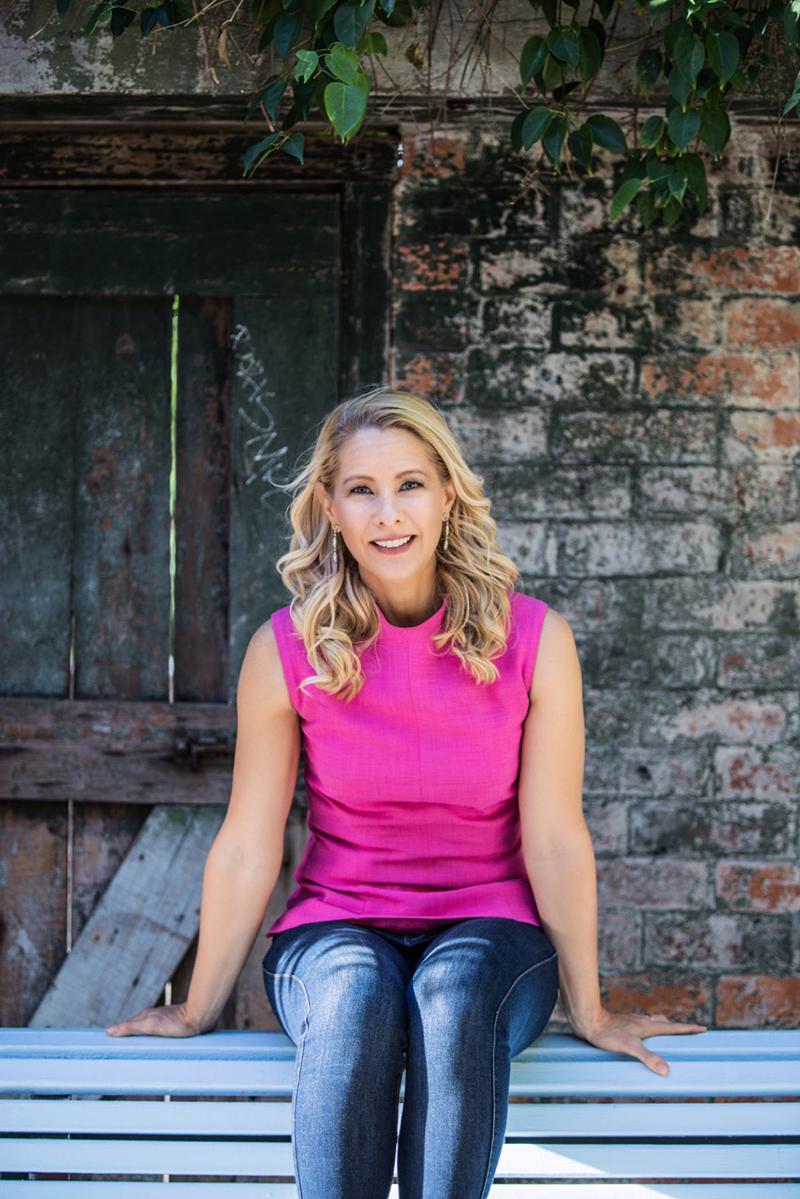 Meet Sheridan, the newest member of the JCN Clinic team! Sheridan has close to a decade of nutritional clinical experience and has completed further studies in the area of nutrigenomics (as you will see in her q&a below). The combination of Sheridan's clinical and life experiences are true assets to the JCN Clinic, we are super excited to have her on board.
You will be seeing a lot more of Sheridan at the JCN Clinic, so lets take this opportunity, as we always do, to welcome Sheridan as part of the JCN team and get to know her a little more…
Hi Sheridan! Tell us a bit about yourself and where you are from.
Hi there! Well, I've been a clinical nutritionist for over 9 years. I'm also a qualified naturopath and have completed extensive post graduate education in nutrigenomics (using gene testing & how nutrients impact our DNA) and functional medicine.
I'm passionate about personalised health and have a love for learning that translates into helping others live to their highest potential. I have a lot of experience simplifying health for those juggling very busy work schedules.A few years ago I was lucky enough to be asked to co-author on mental health in the Amazon best-selling book, Rapid Change for Busy Heart-Centred Women.
I returned to my hometown of Brisbane about seven years ago after living away for almost 20 years, mostly in Sydney, with a few years in the UK, on the Sunshine Coast and Melbourne.
I'm also a mother to a 7 year old boy, who constantly teaches me how to apply healthy meals in a fun, delicious way.
I hold a high level of experience in most areas of health, with special interest in:
Sleep, Mood and Stress Imbalances for busy professionals
Digestive problems - food intolerances, bloating, Candida, IBS and SIBO
Autoimmune conditions - Hashimotos, Coeliac & both types of Diabetes
Special diets like low oxalate, salicylates, glutamates and FODMAPS
What drew you to a career in health and nutrition?
Having grown up in the early 80s - an era without the internet - the standard Australian diet and childhood medications were the norm. Concerned about animal welfare I became a vegetarian at 13 and just completely avoided food groups (that I later learned were important!). I gradually became frequently tired & moody. So my mother took me along to a nutritionist for help and I as a teenage I remember experiencing how food was information for my body - either good or poor energy came from it.
I have a total love of travel & learning from other cultures. So in my early 20s I began a career as a flight attendant, mostly on long haul routes. Within a few years I developed numerous digestive problems and an overwhelmed emotional state from poor sleep patterns due to shift work and jet lag. In an attempt to offset the bad state I was in and cut through the confusion about nutrition and health I started on a long academic path in natural medicine.
What does 'healthy eating' mean to you?
For me it's about having just enough nutritious food - not too much :-) - consumed in a calm state, so that it translates into positive (cellular) information for mind & body.
That usually means a personalised, anti-inflammatory diet mostly based on plant foods with good quality fats and ethically sourced proteins. Through identifying and removing one's own food triggers, encouraging elimination of toxins and balancing hormone metabolism food can really become like medicine.
I know you are passionate about using quality oils and fats. What are some of your favourite meals that really showcase the beauty of fats?
I have many but most regular ones are my pumpkin seed & herb dip;date-free protein balls(similar to JCN one with a few tweaks) and fried green bananas in lettuce wraps.
What are three staple ingredients you can simply cannot live without in your pantry/kitchen?
That would have to be blueberries (usually frozen for convenience), bone broth (grassfed beef is my favourite) and at least one huge bunch of fresh cruciferous vegetable – kale, wombok cabbage or broccoli.
Do you have a cooking idol? Someone who inspires you in the kitchen?
Jessica, you were one of my first cooking inspirations on Instagram, when I was searching for tasty SIBO friendly & food intolerant recipes to share with patients. Also Georgia Harding, the foodie naturopath from Well Nourished, has some great family-friendly meals we love.
What are your interests outside the JCN Clinic?
I thrive on daily physical movement including meditation, jogging, swimming, surfing or walking the beach. Helps clear my often overactive mind. Music, dogs and reading also bring joy to my life.
Where can we find you on social media & join in on everything that you have share and inspire us with?
I've had my own business for the last 5 years. It is called Better Brain Health – you can find me on facebook.com/betterbrainhealth or on Instagram at @better_brain_health.
Sheridan is available for consultations at the JCN Clinic on Saturdays. To make a booking with Sheridan please contact us at the JCN Clinic reception or book online here.
you may be interested in these
comments powered by